Is Well Known Comedian Bo Burnham Married?
Bo Burnham, a well-known comedian and actor, has released a new comedy special on Netflix called Bo Burnham: Inside. The show was recorded and produced entirely by Bo during the COVID-19 lockdown, and it is available to stream now.
This brand-new feature gives viewers an especially deep glimpse inside Bo's personal life and functions as a type of diary about his time spent in quarantine. However, this just represents a small part of his private life. Many people are curious about his love life and want to know whether or not Bo is married.
Is Bo Burnham Married?
Since Bo Burnham is very discreet about his personal life, the news that he is dating the director Lorene Scafaria and that they have been together since 2013 — might come as something of a shock to some people. Even though they are not married, Bo and Lorene Scafaria, who is 12 years Bo's senior, have decided to make their home together.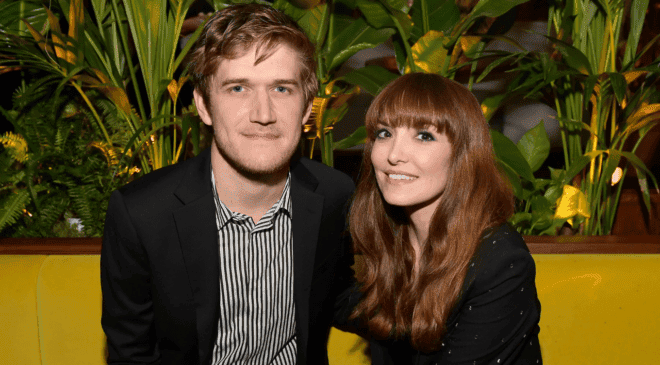 Before the comedian-turned-director and Scafaria began their romantic relationship in 2013, they had known each other for some time and considered themselves pals. It is unclear how Burnham and Scafaria first became acquainted; but, throughout the years, they have been very supportive of one another and have shared a great deal of information regarding their respective creative projects.
Also Read: Who is Friends Star Courteney Cox Married to?
A Glimpse Into Lorene Professional Life
Playwrighting was Lorene's first job, and she got her start at the Producer's Club Theatre, where she wrote and performed the plays "That Guy" and "Others Like Him." In addition, Lorene had a supporting role in CJ Follini's short film "Bullet in the Brain," which went on to be recognised with honours at a number of film festivals.
However, her first significant project was not yet in the works. Lorene Scafaria was hired by Focus Features in 2005, and her goal at the company was to convert the book "Nick & Norah's Infinite Playlist" into a film with the same name.
This was her first adaptation, despite the fact that up to that point she had written nine screenplays. She was able to empathise with the characters so easily due to the similarities between her life and theirs, and she did an outstanding job with her performance.
She also gave singing a go and released an album titled "Garden Party," on which she played the piano and sung her own songs while accompanying herself on the record. Lorene Scafaria directed an episode of Succession season three, and it appears that she will direct another episode of Succession season 4, based on what she has posted on her Instagram account.
Must Read: Who is Famous Singer Alicia Keys Married to?
Scafaria's Impact on Burnham
Burnham has discussed the ways in which Scafaria's impact on him and his art has manifested itself, despite the fact that the pair does not frequently make public comments about their relationship. Burnham praised his longtime partner while winning an Independent Spirit Award for Best First Screenplay. The award was presented to Burnham.
"[Thank you] to my girlfriend Lorene Scafaria, who's here. She's a writer-director, and I was inspired to do this by watching her work, so thank you," he said in his speech.
Both directors frequently write about one other's films on their own social media accounts; for example, Scafaria frequently posts about Inside and Eighth Grade. Burnham referred to Hustlers in a post she made on Instagram by stating,  "This movie is brilliant and warm and funny and sexy just like the woman who made it. I love this movie and I love her."
The most current edition of Inside was devoted to Scafaria by Burnham. "for lor, for everything." read the dedication. Burnham lauded the movie, which was nominated for a number of awards and got accolades from critics. He also praised Scafaria for the amount of effort she put into the movie.
"I have had a front row seat to the making of this movie, having lived with the genius who made it as she struggled to convince people that this was a movie worth making — and furthermore, that she should direct it," Burnham wrote on Instagram. "This movie is brilliant and warm and funny and sexy just like the woman who made it. I love this movie and I love her."
Recommended: Who is Pop Singer Jewel Married to?
When Did They Made Their First Appearance Together?
They made their first appearance together in public in 2015, when they went to a party in Toronto promoting the film "The Meddler," which Lorene directed.  Their subsequent public appearance was at the premiere of the film, where Bo and Lorene were seen together praising the director's efforts.
Aside from the fact that they made their debut on Instagram in 2013, there was very little information regarding the continuation of the relationship; nevertheless, after five years, images of them together began to appear once more on Instagram.
To this day, there is no evidence to suggest that the couple will tie the knot in the near future. Despite the fact that there is a 12-year age gap between the two of them, it seems likely that they will get married in the near future given how long they have been together and how much love they have shown for one another.