Best Shows on Netflix Now: Top 10 Netflix TV Shows!
Want to know what the top 10 Netflix TV shows are right now? You've come to the right place. Even though the streaming service started the trending list, which shows the Top 10 most popular TV shows every day, it's not easy to find that list on Netflix without doing a little digging. We're here to help make that process go more smoothly.
The latest seasons of The Umbrella Academy and All American: Homecoming is still on this week's list. Stranger Things Season 4, which has been in the Top 10 since its first 7 episodes came out, has finally been pushed down to the #2 spot.
Other shows that are still going strong as of last week are the new episodes of the reality competition show Alone and the new Resident Evil series on the streaming service (though time will tell if it has dodged the curse that always seems to befall video game adaptations).
This week, there are new episodes of Married at First Sight, a new season of Jurassic World: Camp Cretaceous, the soap opera Alba, and the newest season of Virgin River, which has pushed Stranger Things off the top spot, at least for now.
Check back every week to see how the Top 10 changes, but for now, here are the Top 10 as of right now:
1. Virgin River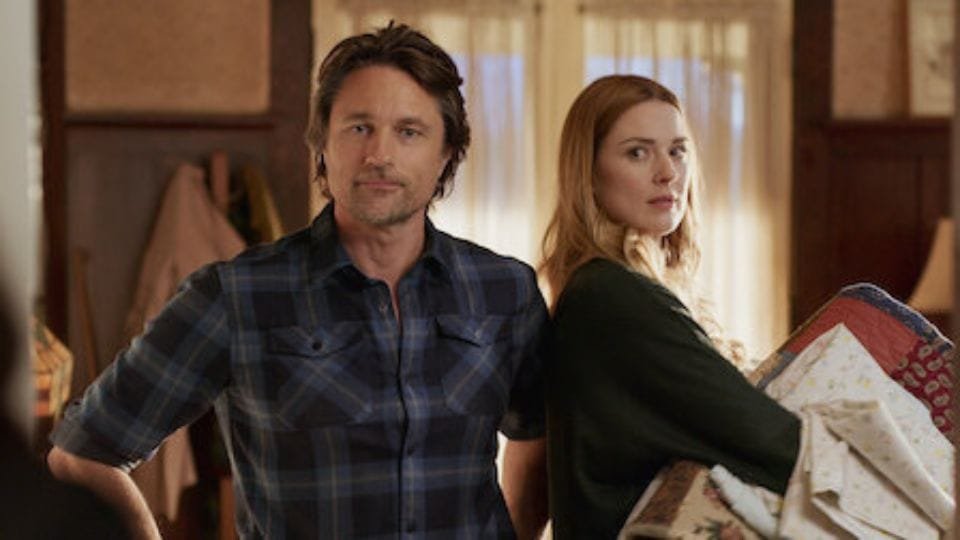 Mel starts Season 4 with hope, even though she doesn't know if her baby is from her dead husband Mark or from Jack. She's wanted to be a mom for years, and now her dream is one step closer to coming true. Even though Jack is happy and happy for her, the question of who the father is still bothered him.
Things are made worse by the arrival of a handsome new doctor who wants to start his own family. Hope is still getting better from her car accident, and the long-term mental effects of her brain injury will have a big impact on both her and Doc.
Brie is determined to prove that the man she loves is innocent, but she ends up getting closer to Mike and one step closer to Calvin's violent web of crime. Even as Preacher makes a new romantic connection, he can't help but hope that he will be reunited with Christopher and Paige.
2. Stranger Things
Six months have passed since the Battle of Starcourt, which caused a lot of fear and damage in Hawkins. Our group of friends is now split up for the first time. We're all still trying to deal with what happened, and high school isn't making things any easier.
At this most dangerous time, a new terrifying supernatural threat appears, bringing with it a gruesome mystery that, if solved, could finally end the horrors of the Upside Down.
3. Resident Evil
In the year 2036, 14 years after the spread of Joy caused a lot of pain, Jade Wesker fights to stay alive in a world full of mind-bending creatures and bloodthirsty infected. Jade is haunted by her past in New Raccoon City, her father's scary ties to the evil Umbrella Corporation, and, most of all, what happened to her sister Billie.
4. All American: Homecoming
A young tennis player who wants to make it big and an all-star baseball player trying to reach their goals while dealing with the constant challenges of college life.
5. Jurassic World Camp Cretaceous
In Jurassic World: Camp Cretaceous, six teenagers are chosen to have an experience of a lifetime at a new adventure camp on the other side of Isla Nublar. But when dinosaurs start causing trouble all over the island, the campers are stuck. Since they can't get help from the outside world, they'll have to go from strangers to friends to family to stay alive.
You comin' or what? Watch #JurassicWorldDominion at home On Demand Now: https://t.co/ymB4eq9DxG pic.twitter.com/ewJTwZXEih

— Jurassic World (@JurassicWorld) July 22, 2022
Showrunners and executive producers are Scott Kreamer (Pinky Malinky) and Lane Lueras (Kung Fu Panda: The Paws of Destiny). Steven Spielberg, Frank Marshall, and Colin Trevorrow executive produce the show. Zack Stentz is a producer who works as a consultant.
6. Alone
A small group of people in the middle of nowhere has limited resources and must survive in the harsh conditions of the wilderness or run out of time.
7. Alba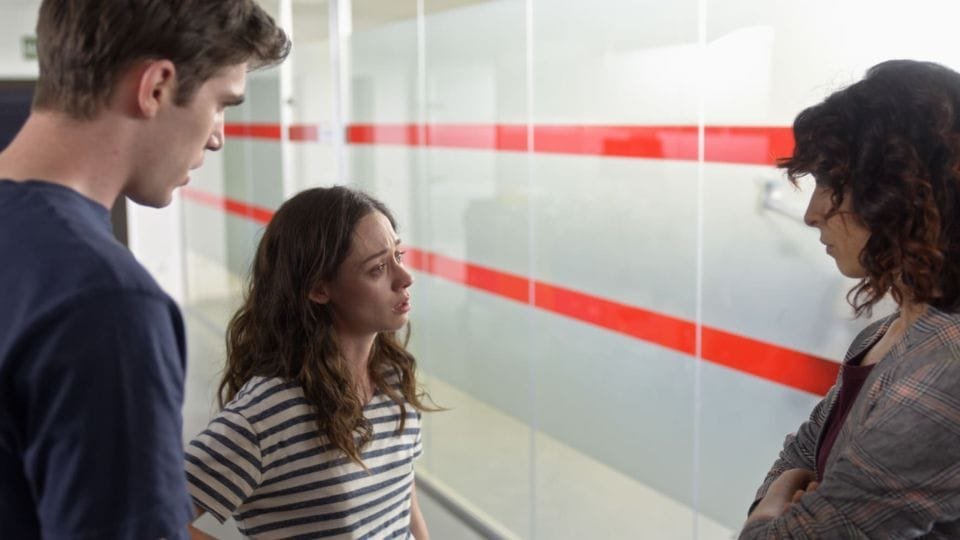 Alba wakes up on a beach with signs of rape but doesn't remember what happened the night before. Then she finds out that her rapists are friends of her boyfriend.
8. Extraordinary Attorney Woo
As a new lawyer at a top firm and a woman on the autism spectrum, Woo Young-woo faces challenges in and out of the courtroom.
9. The Umbrella Academy
After stopping the end of the world in 1963, the Umbrella Academy goes back to the present, sure that they stopped the first end of the world and fixed this terrible timeline for good. But after a short time of happiness, they realize that things aren't exactly (okay, at all) how they were when they left.
Come into Sparrow Academy. The Sparrows are smart, stylish, and about as warm as a sea of icebergs. They fight with the Umbrellas right away, but it turns out that was the least of anyone's worries. They have had their own problems, losses, and surprises, and now they have to deal with an unknown destructive force wreaking havoc in the Universe, that they may have caused.
All they have to do now is convince Dad's new and possibly better family to help them fix what they broke when they came. Will they find a way to get back to their lives before the end of the world? Or will this new world show us more than just a hiccup in time?
10. Married at First Sight
Set up by a group of experts, 10 would-be lovers walk down the aisle to marry strangers. First, there's the wedding, and then there's the drama.
Read More:
Check out our site by clicking here to learn more about upcoming movies and other things.