Sharukh Khan also hailed as the Badshah of Bollywood is without a doubt the most well-known actor in India. The 55-year-old Badshah alum has a seat on the world's richest actor's table. The starting salary of the now King Khan of Bollywood was just 50 rupees for his performance in the Doordarshan TV series named Fauji.
Since 1988, Sharukh Khan had been working tirelessly to establish himself as the undisputed king of the Indian film industry. The man who started with mere 50 rupees now earns millions through his blockbuster movies and successful ventures and endorsements. Take a peak to know how rich is the King Khan of Bollywood and how he makes his millions.
Shahrukh Khan Net Worth
As of writing, Sharukh khan champions an estimated net worth of $700 Million, making him one of the wealthiest actors on the planet. Aside from being an actor, the multi-talented King of Bollywood star is also a film producer and a TV personality.
Sharukh Khan has featured in more than 70 Bollywood movies and won countless Filmfare awards. The actor has a large fan base in Asia and among the Indian demographic living abroad.
The Journey Of The King Khan Of Bollywood
At the end of the 1980s, Khan began appearing in various television series. He relocated to Mumbai from Delhi to pursue a career in the Indian film industry. After that, he quickly secured four film projects. 'Deewana,' his feature film debut, landed in Indian theatres in1992. The movie was a box office hit and it served as a springboard for Khan's future in Bollywood.
During the 90s, Sharukh Khan goes on to take the mantle of a villain in "Anjaam", "Darr", and "Baazigar". Later Khan started appearing as the romantic protagonist in films like "Dilwale Dulhania Le Jayenge," "Dil To Pagal Hai," "Kabhi Khushi Kabhie Gham," "Mohabbatein," and "Kuch Kuch Hota Hai."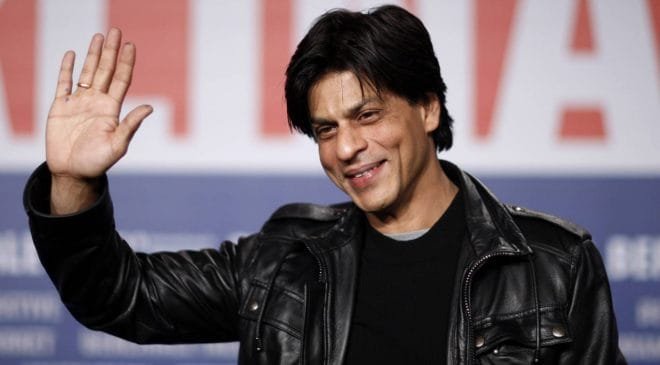 How Does The Badshah Of Bollywood Make It Millions?
Here we have mentioned some sources of Shahrukh Khan income:-
1. Kolkata Knight Riders (KKR)
Sharukh Khan shares a 55% stake in the team 'Kolkata Night Riders' through Red Chillies. KKR hopes to emulate Manchester United's success with CEO Venky Mysore. Kidzania is another one of SRK's business ventures. Kidzania Mexican edutainment seeking to built theme parks across the country.
2. Red Chillies Entertainment
Shah Rukh Khan's productions are split into 2 groups: production and visual effects (VFX) work. The production portion, which began operations in 2002, has produced a slew of box office successes. This production's annual revenue is close to Rs 500 crore. Red Chilies VFX is among the biggest VFX  studios in India. Films like Ra-One and Krish are the product of Red Chilies studio.
3. A true Business Tycoon
According to Forbes, the 55-year-old actor flaunts a net worth of $ 700 Million. Shah Rukh's annual income is $72,727,000 and if the media reports are slightly true, then King Khan charges between 20-25 Cr per movie.
4. Wedding Performances
Should he be asked to perform at a wedding, Shah Rukh Khan charges an exorbitant amount of money. As per Mumbai Mirror, Sharukh Khan charges around USD 15000 for appearance, and for performance, he charges around Rs 8 crore.
SRK has an advantage over the other Khans – Saif and Aamir – because Salman Khan typically does not perform at weddings due to health issues while Aamir and Saif prefer not to. Our Badshah, as a result, has a commanding lead in this market segment.
5. TV Shows
The King Of Bollywood has made both small and big screens contributions as well. Kaun Banega Crorepati Season 3 and Kya Aap Paas Se Tez Hain? Are two of the many shows he has anchored over the years. The list also includes Zor Ka Jhatka, and Kya Aap Pachvi Paas Se Tez Hain? SRK's earnings on these shows were also measured in crores, and they gradually increased with new ones.
Sharukh Khan had a life full of surprises. He wasn't born into this luxurious lifestyle and had to work hard to get where he's now and now he's at the point where no one can touch him. Bollywood has only one KIng Khan and it will remain that way forever. Tell us about your favorite Sharukh Khan film and don't forget to tell us why.