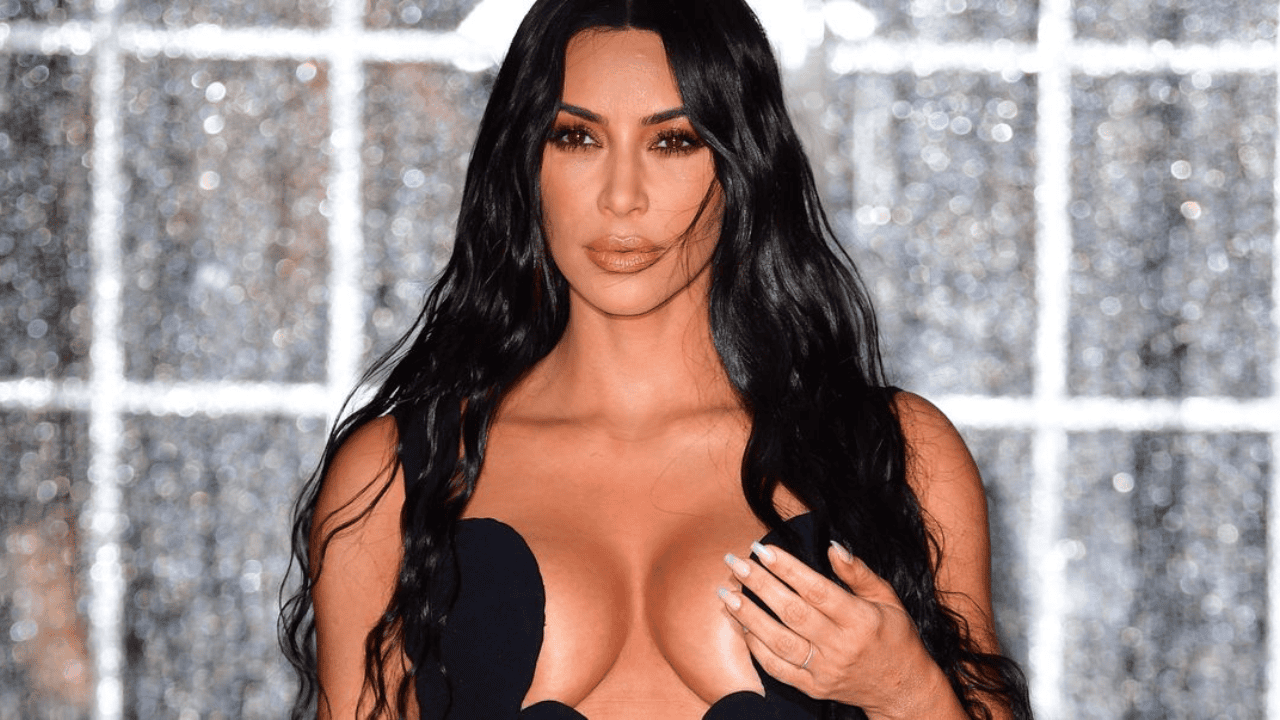 How Kim Kardashian Cleverly Handled the Nip Slip Situation?
The opening night of The Cher Show on Broadway in New York City was attended by Kim Kardashian and her husband Kanye West, who both walked the red carpet.
When Kim was striking a pose for the photographers, her silver backless dress resulted in a bit of a wardrobe malfunction when she accidentally showed a little too much side boob. However, Kim is no stranger to exposing her nipple, and she made light of the situation by posting a meme on Instagram after the fact.
How Kim Cleverly Handled the Nip Slip Situation?
Kim Kardashian is able to laugh off negative experiences. She cleverly accomplished that on social media on Tuesday with a snap of the nip slip, but with a GIF of Cher dropping her sunglasses from Mamma Mia! that was the perfect fit for the subject. Again with the image censorship, here we go. Kim gets an A+ for her choice of GIFs!
Kim Kardashian zomba de Sua Acidentais Nip Slip on The Cher Show de Abertura da Noite de Tapete Vermelho https://t.co/Wl6Jvnl1Aa pic.twitter.com/Fo6P9QFqb9

— Fofofeed (@FOFOFEED) December 4, 2018
The Atelier Versace archival dress that Kim wore had a high neck, a low cut back, and many threads of lamé and hand-embroidered crystals all over it.
Also Read: How Famous Actress Kim Kardashian Reaches a Wealth of $1.4 Billion?
Which Issues Kanye Was Going Through?
During this time, Kanye West was having his own issues, which came to a head when actor Jarrod Spector, tweeted about them "Hey @kanyewest so cool that you're here at @TheCherShow! If you look up from your cell phone you'll see we're doing a show up here. It's opening night. Kind of a big deal for us. Thanks so much."
The rap artist issued an apology on Twitter and responded, To Cher and the Cher show team…the dynamics of Cher and Sonny's relationship made Kim and I grab each other's hand and sing "I got you babe"… please pardon my lack of etiquette. We have so much appreciation for the energy you guys put into making this master piece."
The reality TV star had a wonderful day at the jukebox musical, even if she had a wardrobe malfunction and Kanye West made a mistake. The musical, which is currently playing at the Neil Simon Theater in New York City, tells the story of the pop goddess's life in three stages and spans her whole career.
"The Cher Show was sooooo good! I learned so much about her that I didn't know," Kim Kardashian sent out a tweet. "She really opened up about her life and all of the actors were sooo good! You all have to check it when in NYC. We had the best time!"
Must Read: Kanye West Dating: Whom Did He Date After Kim Kardashian?
Kim Kardashian Wardrobe Malfunction at Christmas Party
On Christmas Eve, Kim Kardashian and Kanye West had a genuinely big party for their friends and family. Some of the highlights of the evening were sledding, a performance by John Legend, and a casual nip slip from Kim. Because, let's face it, it wouldn't really be a party if nobody got a little tipsy at some point, would it?
Kanye West was more than eager to dish about the incident in a video with Spaghetti Boys founder Kerwin Frost. Even if the moment wasn't exactly captured on camera, Kanye West was happy to talk about it. Around the 21 minute mark, Ye comments that "she had a nip slip at the Christmas party." "I was waiting for the nip slip and now I'm satisfied!"
Recommended: Is Kim Kardashian Dating Pete Davidson? Check Out Their Relationship Timeline!
The incident took place after Kim had gone sledding with Paris Hilton, and at the time, she appeared to be somewhat unconcerned about it. "I know, I know, I know," Kim mused. "I just gotta adjust myself. We were on the hill and it all came out, you know?"