Technology is the most influential area in today's globe, generating new trends and catalyzing transformations in every industry it touches. Without technology, it's impossible to conceive of a world without it.
On this list are 10 of the world's most profitable technology firms based on their revenues. These include companies that provide software and hardware as well as those that make electronics such as semiconductors. They also include companies that provide services such as e-commerce.
By Revenue, these are the world's ten largest technology companies.
For many individuals, it is evident that the majority of these large IT companies are based in the United States. However, there has been a phenomenal change off late wherein few Asian companies are also featured in the tech top ten giving tough competition to their US counterparts.
As of 2022, these are the world's top 10 largest technology companies.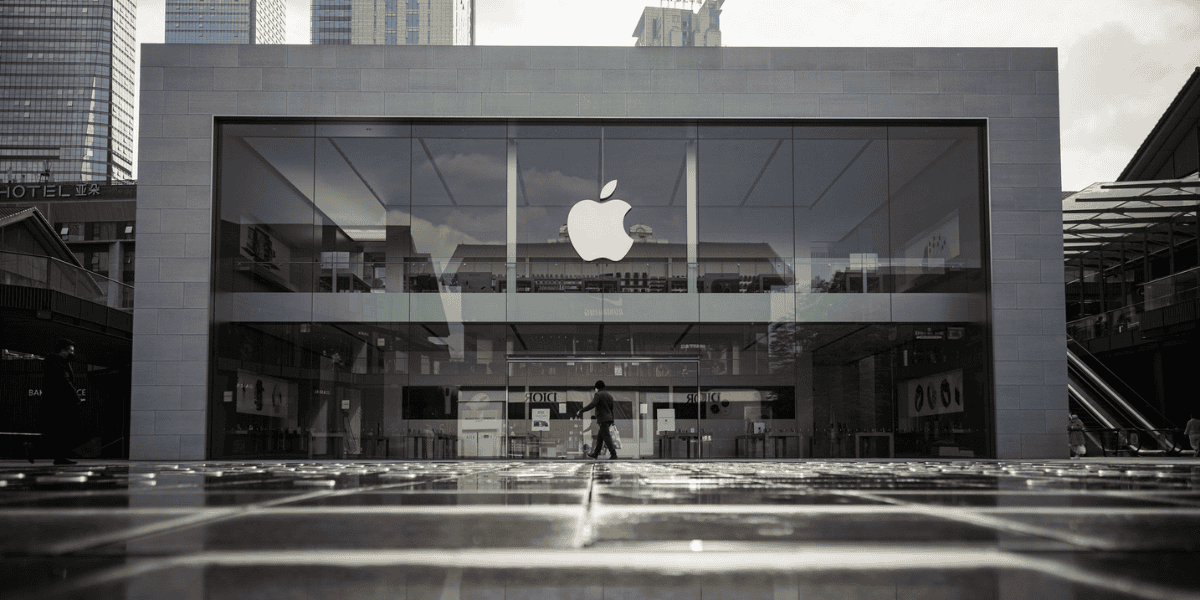 As of 2021, Apple Inc., an American tech firm with headquarters in Cupertino, has revenues of $274.51 billion USD, making it the most successful brand in the world. Three tech gurus, Steve Wozniak, Ronald Wayne, and Steve Jobs, started it in the year 1976.
After experiencing tremendous success in the personal computer market, Apple later expanded tremendously into the mobile phone market. Apple Inc., which began with laptops and iPhones, has since expanded into a variety of items, including accessories, smartwatches, iPod tablets, televisions, and more.
In order to get their hands on Apple products when they go on sale, millions of users around the world line up outside Apple stores for hours at a time. One of the most revered brands in American business history is Apple.
One of the world's top mobile phone manufacturers is Seoul-based multinational electronics giant Samsung.
With a diverse product line that includes everything from batteries to computers to hard drives to cameras and image sensors—not to mention ships and aircraft—this corporation has a little bit of everything.
Top-line revenue from Samsung's flagship brands such as the Galaxy S and Galaxy Z represents 40% of the company's total sales in the mobile phone market.
Foxconn is a corporation that specializes in the contract production of electronic goods and has its headquarters in New Taipei City. In addition to being the largest private employer in China, Foxconn is also one of the greatest employers in the world, providing jobs for 1.29 million people in a variety of countries and regions.
Since its founding in 1974, Foxconn has become a supplier for virtually all major brands and a manufacturer of electronic devices that may be modified according to the specifications provided by the vendor.
iPad, iPhone, Kindle, Nintendo, BlackBerry, Google Pixel, Redmi phones, PlayStation, and other important electronic devices are only some of the things that the corporation manufactures.
In the field of information technology, Microsoft holds the distinction of being both one of the most valuable brands and the world's second-largest firm. The personal computer software industry is led by the company Microsoft, which was established in 1975 by Bill Gates and Paul Allen. Microsoft is currently the global leader in this sector.
The Microsoft Windows operating system was a big moneymaker for the corporation and was responsible for its meteoric rise to prominence.
Blockchain, machine learning, artificial intelligence, and cloud computing are some of the cutting-edge technologies that Satya Nadella, the current CEO of Microsoft, is putting the company's primary attention on.
Chinese technology firm Huawei Technologies manufactures consumer gadgets and serves the telecom sector. British Telecom, Motorola, Bell Canada, Vodafone, and other significant global telecom firms are just a few of the businesses to which Huawei designs, develops, and sells telecommunications equipment.
In its early years, Ren Zhengfei, who founded Huawei in 1987, began reselling private branch exchange (PBX).
Today's telecom colossus Huawei produces mobile phones, fixed broadband networks, Smart TVs, tablets, dongles, smartwatches, and more.
The personal computer sector is Dell technology's primary area of expertise, and the company is headquartered in the United States. Servers, data storage devices, network switches, computer accessories, SmartTV, cameras, and printers are just some of the things that are available to purchase from Dell's extensive catalog of goods.
Michael Dell established Dell Technologies in 1984, and the company has since been well-known for the advances it has introduced in the fields of supply chain management and the direct sales e-commerce model.
California-based The most well-known social networking site in the world is run by Meta Platforms Inc, the parent company of social media behemoth Facebook. In 2004, Mark Zuckerberg created Facebook, which has since purchased other social media firms, including Instagram, WhatsApp, and Oculus.
Since its founding, Meta Platforms Inc. earned its highest-ever sales in 2021, totaling $85.96 billion. Around the world, 71,970 associates work for it. As of 2022, Facebook had 2.91 billion active monthly users.
Facebook just completed a branding effort to emphasize its goals for the metaverse.
Read More: Emily In Paris Season 2 Review: Season 2 of "Emily in Paris" on Netflix!
Read More: Adele Then And Now: Here Is The Transformation of Adele And How She Lose Her Weight!
As a Japanese consumer electronics giant known as Sony, the Sony Group Corporation is also known as Sony. In addition to being a major producer of consumer electronics, it is also a major producer and publisher of video game consoles.
The image sensor market is dominated by Sony, with a 55% market share. Second, only to Canon, Sony is the world's leading producer of image sensors. Sony TV is a global leader in the premium television market.
Sony is the world's third-largest television manufacturer in terms of annual revenue. In 1946, Masaru Ibuka opened an electronics store with co-founder Akio Morita, and together they formed Tokyo Tsushin Kogyo, Ltd, which went on to be known as Sony.
Hitachi, Ltd. is a Japanese global technology corporation that has corporate interests in areas including big data, artificial intelligence, the internet of things, and information technology.
Namihei Odaira established Hitachi in 1910 with its headquarters in Tokyo. Hitachi first manufactured induction motors that were utilized in the copper mining industry.
A multinational technology business established in the United States, Intel Corporation is the world's largest semiconductor chip maker by revenue.
Intel has a wide range of products, including CPUs, microprocessors, integrated graphics processing units (iGPUs), SoCs, motherboard chipsets, Wi-Fi, Bluetooth, and more.
Incorporated in 1968, Intel's biggest clients include Lenovo, HP, and Dell, all of whom use Intel CPUs in their computers. Intel was founded by Gordon E. Moore, a well-known engineer and the man of "Moore's law."
Read More: Full House Cast Then And Now: Catch The Cast Of Full House Here!
Read More: Look Both Ways Release Date: Premiere Date, About, Cast, Expected Plot And Trailer!