The American romantic drama streaming show Sweet Magnolias was created by Sheryl J. Anderson, and it is based on the Sweet Magnolias books by Sherryl Woods. It features JoAnna Garcia Swisher, Brooke Elliott, Heather Headley, and Jamie Lynn Spears.
The first episode of the show was on Netflix on May 19, 2020. The show was picked up for a second season in July 2020. The second season, which has 10 episodes, started on February 4, 2022. The show was picked up for a third season in May 2022.
Premise
In Sweet Magnolias, "three South Carolina women who have been best friends since they were kids help each other through the complicated worlds of love, work, and family."
Read More:
Cast and Characters
Maddie Townsend, played by JoAnna Garcia Swisher, is a woman in Serenity, South Carolina, who just got divorced and is trying to get back to work while going through a divorce with her husband, Bill. She is a member of a group of friends called the Sweet Magnolias.
Brooke Elliott plays chef and restaurant owner Dana Sue Sullivan, whose restaurant is called Sullivan's. She is Helen and Maddie's and Helen's best friend. She is also a member of the Sweet Magnolias.
Heather Headley plays the well-known lawyer Helen Decatur. She is best friends with Dana Sue and Maddie and is one of the Sweet Magnolias. She bought a mansion, which she and Maddie and Dana Sue turned into a spa called The Corner Spa.
Kyle Townsend is the younger son of Maddie and Bill. He is a freshman at Serenity High School and is good at acting. He liked Annie, but later he starts to like Nellie Lewis.
Dana Sue's daughter, Annie Sullivan, is played by Anneliese Judge. She knows the Townsend brothers and loves taking pictures. She has a crush on Tyler, whom she kissed when she was too drunk at a party. She doesn't know how Kyle feels about her. Annie is being chased by Jackson, who she eventually dates.
Carson Rowland plays Tyler "Ty" Townsend, the oldest son of Maddie and Bill. He is a junior at Serenity High School and is the best pitcher on his baseball team.
Cal Maddox is Ty's baseball coach and Maddie's new crush. He is played by Justin Bruening. He used to play baseball in the major leagues.
Chris Klein plays Maddie's ex-husband, Bill Townsend, who works at Serenity Family Physicians as a family doctor.
Jamie Lynn Spears plays Bill's pregnant fiancee, Noreen Fitzgibbons, who works as a medical assistant in his office and has an affair with him.
Erik Whitley, the sous chef at Sullivan's and Isaac's mentor, is played by Dion Johnstone in season 2 and sometimes in season 1.
Brandon Quinn plays Ronnie Sullivan, Dana Sue's ex-husband, and Annie's father, in season 2 and as a guest star in season 1.
We're going back to Serenity, y'all! 🌸 We are so thrilled to share we have a Season 3 of Sweet Magnolias. Can't wait to welcome y'all home. pic.twitter.com/ag1K9TwmMV

— Sweet Magnolias (@SweetMagnolias) May 4, 2022
Development
On September 27, 2018, Netflix announced that the production had received a series order for the first season of ten episodes. The series was based on Sherryl Woods's Sweet Magnolias novel series, and executive producers included Woods, Sheryl J. Anderson, and Dan Paulson. Anderson was also going to be in charge of the show.
Daniel L. Paulson Productions was supposed to be one of the companies that made the show. The first episode came out on May 19, 2020. Norman Buckley was a co-executive producer and was in charge of six of the episodes. Netflix picked up the show for a second season on July 23, 2020. The second season started on February 4, 2022. Netflix picked up the show for a third season on May 4, 2022.
Plot
A brass band that plays pop music instead of funk and soul driven by the horns. Saxophonist Meg Dwyer's songs are played by the Sweet Magnolia Brass Band. They are pop songs in the best sense of the word.
The short EP has six songs written by Dwyer. All of them are catchy, especially the ones with vocals. The first song, "I Know That I Shouldn't," starts off with a bubbling sousaphone line from Adrian Rotondo McCord, just like a hundred other brass band songs before it.
But when Dwyer's sassy voice comes in, the song goes from being about a brass band to being about rock radio. Between verses, the band goes back to playing like a brass band, with Lillie Christie on trumpet and Asher Ross on trombone playing hot solos while the rest of the band does great work as a whole.
If Dwyer's pop sensibilities aren't clear from the first song, Paul Carrack's 1975 hit "How Long" is the only cover on the album. The line "how long has this been going on?" is well known, but they play it neatly as an instrumental and at a somewhat faster speed.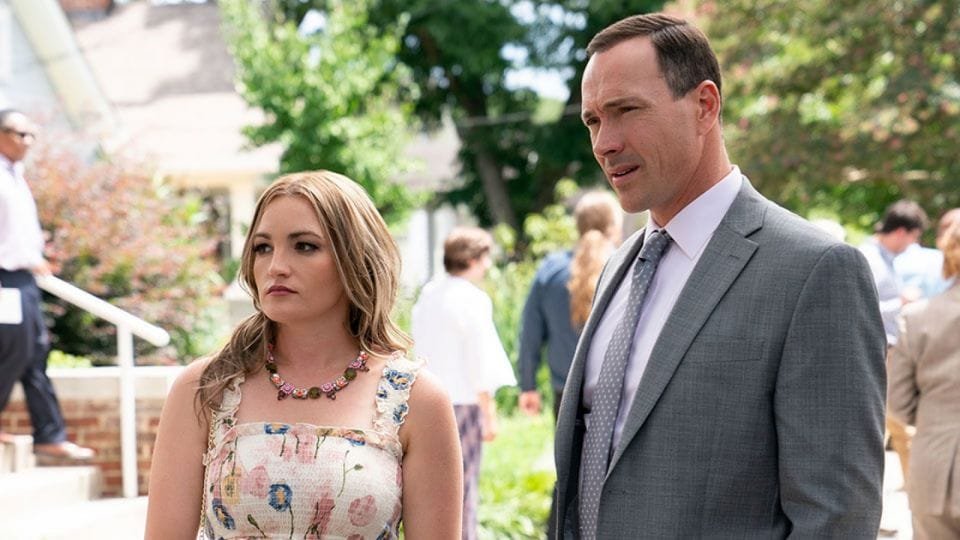 Dane Schindler, the drummer, is the star of this song. He is the band's best-kept secret. He plays his kit in the tried-and-true way of modern brass bands that don't use the traditional two-drum setup.
Read More:
The lyrics by Dwyer move around easily in the music, which makes the brass band arrangement seem more like a necessity than a trick, especially on "Uneasy." Her lyrics are answered by the sousaphone, and her lyrics also answer back. The back and forth in the instrumental tracks are the same, but the instruments talk to each other.
The only thing I don't like about this set of songs is that the song with the same name is an instrumental. "Glitter in the Bathtub" is a great title for a song, but it's an even better idea to use lyrics that only people from New Orleans would fully understand.