Hold your breath and get ready to dive in, because Disney's next live-action remake, "The Little Mermaid," will take us under the sea. By now, you know that the studio will never get tired of remaking their old movies, and you may have even learned to accept it.
After all, things like this do sometimes work out. Sometimes, we get "The Lion King" 2019, but let's not worry too much about that. Here's what you need to know about the new version of "The Little Mermaid" that's coming out soon.
What is the Little Mermaid About?
"The Little Mermaid" is the latest Disney movie to be remade in real life. The movie is a lot like "The Little Mermaid," which came out in 1989. It's about a mermaid named Princess Ariel who falls in love with humans and wants to live on land.
Read More:
In the musical, she falls in love with a human prince, which leads her to make a bad deal with a sea witch to become human in exchange for her voice. The first Disney animated movie started the "Disney Renaissance," a time when the studio kept making hits.
What Happens in the Little Mermaid?
Halle Bailey portrays Ariel and Jonah Hauer-King plays Prince Eric in The Little Mermaid.
As with many of Disney's past live-action remakes, the tale will likely be similar to the original with some current updates. Ariel, the mermaid princess, wants to communicate with humans in the 1989 film, but King Triton forbids her.
When she falls in love with Prince Eric on land, she strikes a pact with Ursula to become human. Prince Eric murders Ursula after Ariel wins his love. Triton allows Ariel to remain human after their marriage.
Even if we don't know much about the next movie, it will be like that. A young mermaid trades her voice for human legs so she may view the world above water. This shows that the primary plots are similar.
The remake will be different. First, we'll see two new characters. Karina and Perla. Since their characters were previously known, it is probable that they will play key roles.
Scuttle the seagull is now a woman, possibly to exhibit greater variety because Sebastian and Flounder are both guys.
We won't know more till the release date approaches.
The Cast of The Little Mermaid
Ariel, the main mermaid character, is played by Halle Bailey. Ariel is a princess who is interested in the human world. This is Bailey's first lead role in a feature film. Previously, she was in "Let It, Shine," a Disney Channel Original, and was a regular on the Freeform show "Grown-ish."
Prince Eric, her love interest, is played by "Little Women" miniseries actor Jonah Hauer-King, and King Triton, her overprotective father, is played by Javier Bardem. The sea witch who makes a deal with Ariel is played by Melissa McCarthy.
Daveed Diggs will play Sebastian, Ariel's loyal crab, and Jacob Tremblay will play Flounder, Ariel's best friend, who is always worried. Scuttle is voiced by Awkwafina. The film also stars Jude Akuwudike, Noma Dumezweni, Lorena Andrea, and Kajsa Mohammar.
I can't wait to see my ariel 🧜🏽‍♀️🪸#myariel 🫧 #disney #ariel #thelittlemermaid 🐚 pic.twitter.com/3l0nPFPfO7

— ตะแล็บแก็บ (@chaco_zxq) July 20, 2022
The Little Mermaid's Director, Writers, and Others
"The Little Mermaid" is directed by Rob Marshall, who also made "Chicago," "Into the Woods," and "Mary Poppins Returns." Marshall, John DeLucas, Marc Platt, and Lin Manuel Miranda also produce the movie.
Jane Goldman ("Rebecca," "Miss Peregrine's Home for Peculiar Children") and David Magee wrote the screenplay ("Mary Poppins Returns"). Alan Menken, who composed and co-wrote music for the original Disney film, is expected to return as the remake's composer, as well as write new songs alongside Miranda as a lyricist.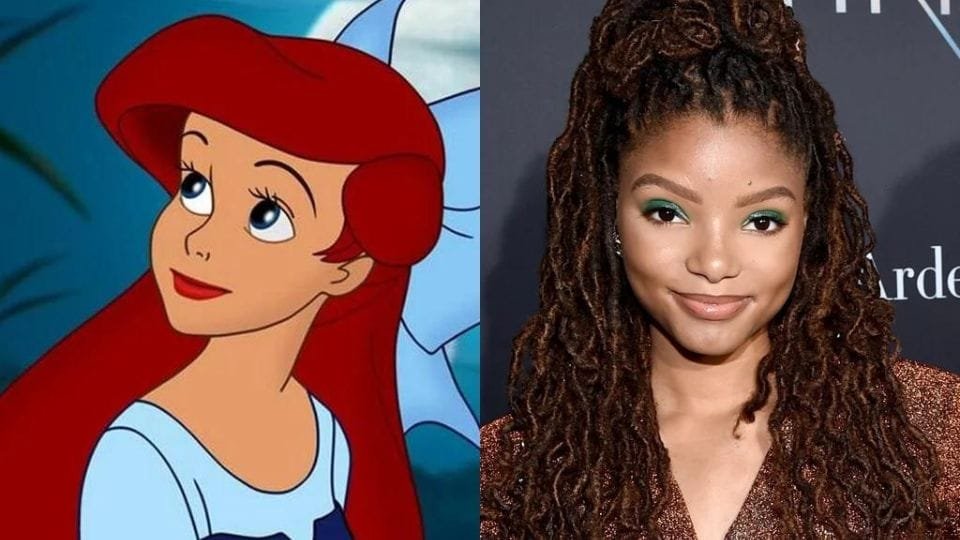 When Will the Little Mermaid Come Out?
On May 26, 2023, you can expect to see The Little Mermaid in theatres. This date lets Disney take advantage of the holiday weekend to make the most money it can.
It remains to be seen if the movie will do as well as remakes of The Lion King and The Jungle Book, which were both big hits, or if it will be more like Dumbo, which didn't do as well. Any way you look at it, it's unlikely that Disney will stop making live-action versions of its animated classics any time soon.
Trailer for The Little Mermaid
Read More:
Frequently Asked Questions
Is Disney+ Showing the New Little Mermaid?
The Wonderful World of Disney Brings You The Little Mermaid Live! Today, just before Thanksgiving, Disney added the special event The Little Mermaid Live! to Disney+. The show first aired on November 5 on ABC, FreeForm, and the Disney Channel.
Is the Little Mermaid a Real-life Story?
The live-action American movie "The Little Mermaid" will come out in 2023. Walt Disney Pictures will be in charge of distributing the movie. It is a remake of the same-named Walt Disney Animation Studios movie from 1989. The story is loosely based on a Hans Christian Andersen fairy tale.
Who Will Play the Little Mermaid in the Year 2023?
Halle Bailey, Jonah Hauer-King, Javier Bardem, and Melissa McCarthy will all be in the movie, and Daveed Diggs, Jacob Tremblay, and Awkwafina will do voices. On May 26, 2023, The Little Mermaid will come out in the United States.
Check out our site by clicking here to learn more about upcoming movies and other things.