Leverage: Redemption, created by John Rogers and Chris Downey, is an action crime drama and a television revival of Leverage. The show's executive producers are Dean Devlin, Marc Roskin, Rachel Olschan-Wilson, and Kate Rorick. Let's find out more about Leverage Redemption Season 2.
The series was released in two parts, with the first eight episodes premiering on IMDb TV on July 9, 2021, and the remaining eight episodes premiering on October 8, 2021. The show airs on CTV Drama Channel in Canada. The series was renewed for a second season in December 2021.
So, when will the next season be released? What exactly is the plot? Who would return to play the same characters? Continue reading for more information.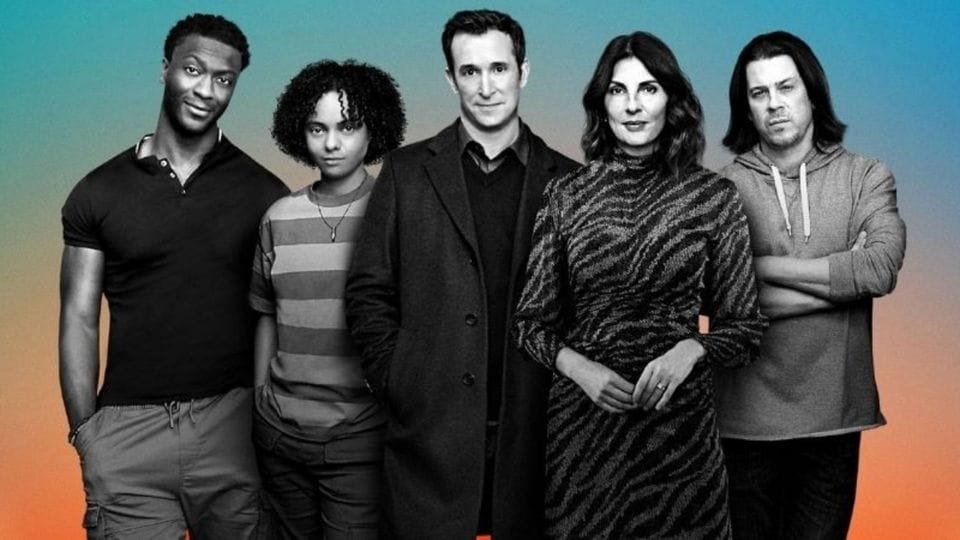 When and Where Can You Watch Season 2 of Leverage?
After apparently receiving enough ratings to justify a second season (because streamers notoriously do not release their rating numbers, we must rely on third-party sources), fans can expect to watch the second season of "Leverage: Redemption" exactly where they watched the first.
Read More:
The revival series and other free streaming material are now on IMDb TV. IMDb TV is subscription-free, unlike Amazon Prime Video. Simply switch it on and watch hours of movies and series with commercial breaks.
No release date has been mentioned, but we know what's coming. Dean Devlin, the show's executive producer, tweeted in January 2022 that production will begin "soon" in New Orleans, where the first season took place.
A few days later, Devlin teased fresh sets being developed. A realistic estimate for the second season's completion is late 2022 or early 2023, however, it's uncertain if the creative team will release the additional episodes in two batches.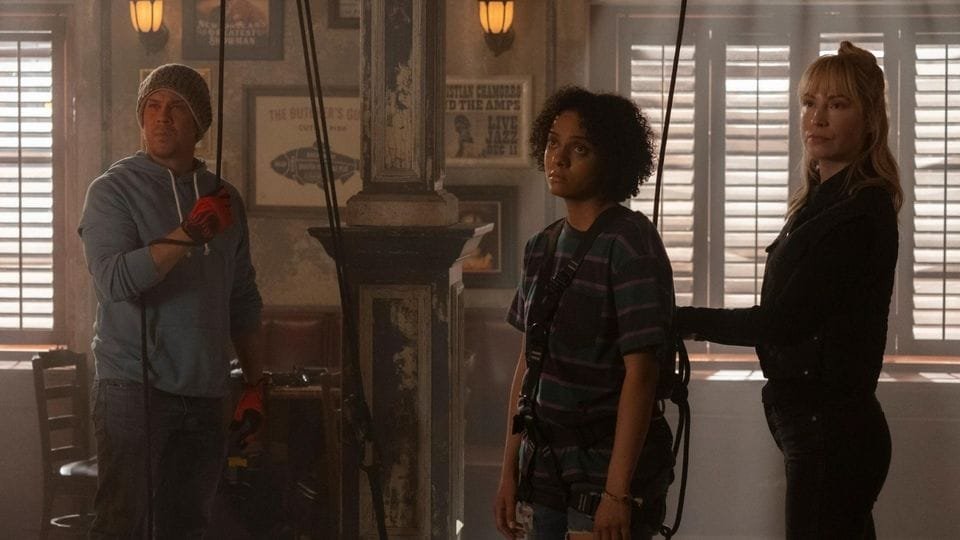 What We Know About the Cast and Crew of Leverage Season 2
Given the new status quo that was set at the end of the first season of "Leverage: Redemption," we can expect some changes in the cast while the core of the team stays the same.
Aside from the return of the old crew and, most likely, a larger role for Aldis Hodge, viewers can also expect more from newcomers Aleyse Shannon(Instagram) (Breanna Casey), Tara Cole (Jeri Ryan), Chaos (Wil Wheaton), and even Interpol's Sterling (Mark Sheppard).
Executive producers and co-showrunners Kate Rorick and Dean Devlin are expected to be back behind the scenes, as are original creators John Rogers and Chris Downey as consulting producers.
Did you miss us?! Ready or not, #LeverageRedemption Season 2 is coming your way on @IMDbTV. pic.twitter.com/k3vFh9Y0sk

— Leverage: Redemption (@LeverageRedempt) December 9, 2021
What We Think Season 2 of Leverage Will Be About
Beginning on the anniversary of Nathan Ford's death (played by Timothy Hutton in the original series but written out after sexual misconduct allegations), "Leverage: Redemption" quickly brought the old guard back up to speed by reuniting at their old leader's grave and catching up on each other's lives.
By the end of the first season, Harry Wilson (Noah Wyle) had left the band of terrible individuals seeking revenge to begin his own redemption story (though we can expect him to return in some capacity). Beth Riesgraf's Parker entrusted Gina Bellman's Sophie Devereaux with the team.
Late-season clues concerning Alec Hardison's reappearance indicate a greater involvement in the second season.
Future episodes might explore Eliot Spencer's (Christian Kane) background before joining Leverage, especially his father's impact. The first season centered on the team's efforts to bring down RIZ, but bad men don't stay down forever.
What Is the Plot of Season 2 of Leverage: Redemption?
"Redemption" recreated "Leverage's" grifter, thief, hitter, and hacker scenario, showing how certain things change while others stay the same. Sophie Devereaux reassembles the squad after Nathan Ford's death.
Grief doesn't linger long since they understand there are still more wrongdoers to punish. Sophie doubts she can lead again, so the former actress takes over. Deveraux is currently consigning her pals while grieving.
Sophie resembles Harry Wilson. Wilson is away from family and coping with shame for his legal mistakes. Wilson quit after one season. Noah Wyle, who plays the lawyer, said that Season 2 might examine how he'll return or if he'll leave his new pals.
Part 2 of Leverage: Redemption: Release Date
There is no official word on when the second installment of Leverage: Redemption will be released. However, it is safe to assume that the remaining episodes of the series will be broadcast by the end of 2022. Given that the first installment was scheduled for release in mid-summer, we anticipate that the second chapter will be released in the middle or late fall.
We can expect an announcement about the release date, which will be in late 2022 or early 2023 according to internal sources, as well as other details about the potential season 2 of Leverage: Redemption.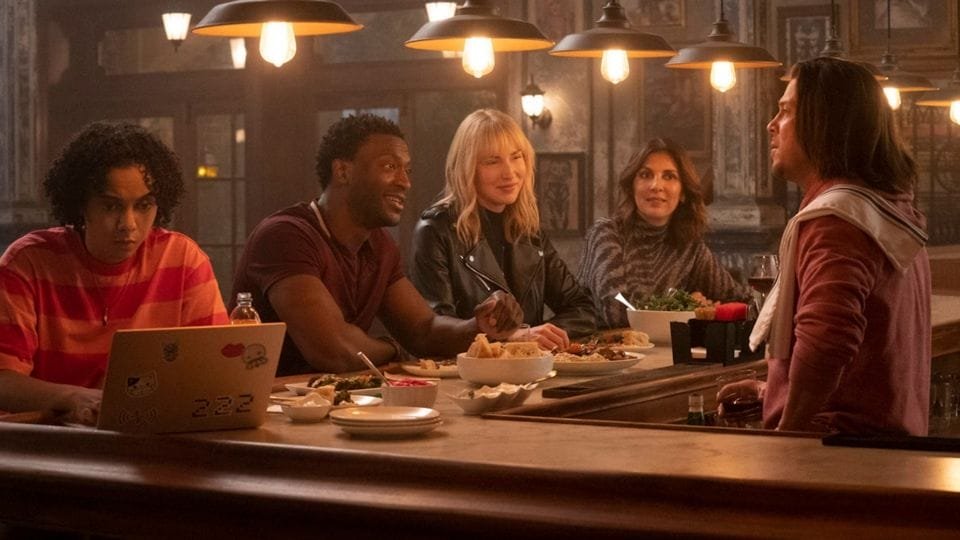 Trailer of Leverage Redemption Season 2
We don't have any official trailer for this season.
Read More: 
Frequently Asked Questions
Is There Going to Be a Season 2 of Leverage: Redemption?
IMDb TV's Lauren Anderson and Ryan Pirozzi said in their announcement for season 2 that "Leverage: Redemption has delighted IMDb TV viewers with the perfect mix of familiarity and newness." Thank you to the devoted fans who have tirelessly promoted this series.
How Many Seasons Will Leverage: Redemption Have?
Season 2 of Leverage: Redemption will begin filming "soon," with production remaining in New Orleans, according to co-showrunner and executive producer Dean Devlin.
Why Does Timothy Hutton Not Appear in Leverage: Redemption?
Redemption is the real reason Timothy Hutton did not return for Leverage. Due to a rape allegation, Timothy Hutton was fired from Leverage: Redemption, and it was the correct decision. Timothy Hutton was charged in 2020 with raping 14-year-old child actress Sera Johnston in 1983.
Check out our website by clicking here for more information on upcoming films and other topics.