The World's Top 10 Most Famous People in 2022
10 Most Famous People: Few people spend almost their whole lives trying to get famous, but as you know, fame is hard to measure and hard to grasp.
Most of us get ideas from people from all walks of life, like celebrities, politicians, business people, and living legends who have done very well in their fields. This article is about the world's 10 most well-known people.
Top 10 Most Famous People in the World in 2022
Below is the list of the Top 10 Famous People in the World 2022. Tune in to find out details about these personalities.
1. Dwayne Johnson (The Rock)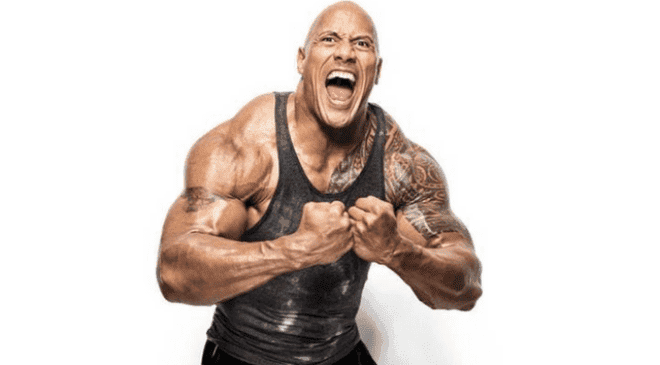 Age: 49 (May 2, 1972)
Net Worth: 320 million USD
The Rock, Dwayne Johnson, is the most famous person on the planet. He rose to prominence as a WWE champion wrestler before moving on to become a Hollywood movie star.
He was the second-highest-paid actor in Hollywood in 2017! His Instagram is filled with fitness videos, nutrition recommendations, and hilarious postings that keep followers of all ages engaged.
2. Joe Biden
Age: 79 (Nov 20, 1942)
Net Worth: 9 million USD
Joe Biden, who will be inaugurated as the 46th president on January 20, 2021, was the most searched person in 2021. At the age of 30, he was the sixth-youngest senator in US history.
From 2009 until 2017, Biden served as the 47th Vice President of the United States under the Obama administration. Joe Biden was awarded the Presidential Medal of Freedom by President Barack Obama.
Many celebrities back him, including Taylor Swift, who recently released a song in support of Biden, who ran against Trump in the 2020 US presidential election and made headlines during the campaign. He finally defeated Donald Trump in the 2020 presidential election in the United States.
3. Elon Musk
Age: 50(June 28,1971)
Net Worth: 218 billion USD
Elon Musk is the founder and CEO of Tesla and SpaceX. Zip2, X.com, PayPal, SpaceX, The Musk Foundation, Tesla, SolarCity, and OpenAI are among the firms owned by Elon Musk.
Tesla, SpaceX, Neuralink, The Boring Company, and, most recently, Twitter is some of his most well-known projects. Tesla, the electric vehicle firm he co-founded in 2003, has a 23 percent ownership in him. He is in the process of altering movement on the planet and between the planet and space.
Elon Musk is at the top of our list, if for no other reason than his recent acquisition of Twitter, which has not only gone viral but also raised questions about whether he intends to make other acquisitions.
On the 13th of December, the US-based news magazine Time named Elon Musk Person of the Year for 2021, a well-deserved honor given that he has amassed all of his fortunes through his own efforts.
4. Jeff Bezos
Age: 58(Jan 12, 1964)
Net Worth: 132.8 billion USD
Jeff Bezos rose from modest beginnings to become one of the world's wealthiest and most recognized persons. Jeff Bezos is the founder, former CEO, and current president of Amazon Inc., an American global technology business.
In the early 1990s, Bezos founded Amazon as an internet retailer selling book lending services out of his garage.
5. Donald Trump
Age: 75 (June 14,1946)
 Net Worth: 3 billion USD
Donald Trump was elected President of the United States in 2017 after Barack Obama's eight-year reign. He was a wealthy and well-known businessman who had previously attempted to restore America's grandeur.
He is without a doubt the wealthiest individual on this list. Donald Trump is well-known for his multi-billion-dollar real estate businesses, as well as his inflammatory tweets, in addition to his appearances on The Apprentice.
6. Bill Gates
Age: 66(Oct 28,1955)
Net Worth: 125 billion USD
Bill is now ranked among the wealthiest persons in the world. He is known as the creator of Microsoft, which is now the most successful software firm in the world. In the year 2000, he and Melinda Gates, who was then his wife but is now his ex-wife, established the Bill and Melinda Gates Foundation.
7. Will Smith
Age: 52(Sep 25,1968)
Net Worth: 350 Milli0n USD
Will Smith was first brought to public attention thanks to the television series The Fresh Prince, but it was his performances in critically acclaimed films such as Independence Day and Men in Black that propelled him to the level of superstardom.
In addition to continuing to feature in high-budget films, Will Smith just debuted his very own channel on YouTube.
8. LeBron James
Age: 37(Dec 30,1984)
Net Worth: 1.2 billion USD
LeBron James is an American professional basketball player and entrepreneur who has won four NBA championships, four NBA MVP awards, four NBA Finals MVP awards, and two gold medals in the Olympics. James also has four NBA MVP honors and four NBA Finals MVP awards.
It is estimated that he earns between $50 and $60 million a year through product endorsements. After signing a $1 billion lifetime contract with Nike, he became the subject of widespread media attention. Since the company's foundation, this is the very first "lifetime bargain" that Nike has ever made available to its customers.
9. Barak Obama
Age: 60(Aug 4, 1961)
Net Worth: 70 million USD
According to International Business Times, Barack Obama has a net worth of at least $70 million. According to The New York Post, the 44th and former president of the United States will have more than $130 million in 2021.
Obama resigned as Illinois senator in 2005 to run for president. He ran for president in 2007 and 2008 and won. After beating John McCain in 2008, he became president. In October 2009, he won the Nobel Peace Prize.
Obama remained powerful after leaving office. "A Promised Land," his 2020 book, sold millions of copies in hours.
Obama's post-presidential career includes public speaking and production partnerships with Netflix.
10. Kylie Jenner
Age: 24(Aug 10,1997)
Net Worth: 1 billion USD
Kylie Jenner is an American model, reality television personality, and cosmetics magnate. As of this writing, Kylie Jenner is worth $700 million. Kylie's many business interests net her between $40 and $100 million every year.
Who is the most well-known individual on the planet?
Kylie Cosmetics, a cosmetics company, is responsible for the majority of her fortune. In November of this year, Kylie sold Coty Inc. for $600 million. As of May 2020, that value has dropped significantly. Kylie made roughly $340 million after taxes from the deal, but the value of her remaining 45 percent stake in the firm has fallen.