Jennifer Lawrence's lively personality has made movie fans laugh on talk shows and the red carpet, but now she's going to star in No Hard Feelings, which will be one of the few comedies she's done straight up.
This R-rated comedy is being made by the Oscar-winning actress and the director of the hit comedy Good Boys. It is set to come out in the middle of the summer blockbuster season in 2023, along with many of the biggest new movies.
Here's all the information you need about No Hard Feelings.
Release Date of No Hard Feelings Movie
No Hard Feelings will be released exclusively in theatres on June 23, 2023. It is set to be released on the same day as Wes Anderson's new film Asteroid City, and just a week after the highly anticipated superhero film The Flash.
Official Trailer For No Hard Feelings Movie
The red band trailer for No Hard Feelings has been released by Sony Pictures. Just so you know, it's probably not safe for work. Look at it right here:
Official Synopsis of No Hard Feelings Movie
No Hard Feelings revolves around a Long Island no-good who is recruited by an affluent couple to mingle with their reclusive son before he goes to college. According to reports, the picture was heavily influenced by Bad Teacher and Risky Business.
According to Sony's official plot summary:
On the brink of losing her childhood home, Maddie (Lawrence) discovers an intriguing job listing: wealthy helicopter parents looking for someone to "date" their introverted 19-year-old son, Percy, before he leaves for college. To her surprise, Maddie soon discovers the awkward Percy is no sure thing.
Who's In No Hard Feelings Movie Cast?
Maddie is played by Jenifer Lawrence. No Hard Feelings is one of Lawrence's first broad comedies. However, she has been great in movies that mix comedy and drama, such as Don't Look Up, American Hustle, and Silver Linings Playbook, for which she won an Oscar. She is also known for her roles in series like The Hunger Games and X-Men.
Andrew Feldman, who is 19 years old, has been given the role of Percy so far in Lawrence's Maddie. Feldman has been in movies like "White Noise," "High School Musical: The Musical: The Series," and "Ratatouille: The TikTok Musical," but this is one of his biggest roles to date.
Matthew Broderick (Ferris Bueller's Day Off) and Laura Benanti (Life & Beth), who plays Percy's parents, Natalie Morales (Dead to Me), who plays Maddie's best friend Sara, Hasan Minhaj (Patriot Act With Hasan Minhaj), Scott MacArthur (Halloween Kills), and Kyle Mooney round out the rest of the cast (Saturday Night Live).
Makers of No Hard Feelings Movie
Gene Stupnitsky directed No Hard Feelings. Stupnitsky got his start directing and writing for episodes of The Office like "The Lover" and "Michael Scott Paper Company." From there, he and Stephen Merchant made a show called Hello Ladies about an Englishman living in Los Angeles who is terrible at making friends but wants to become a real ladies' man.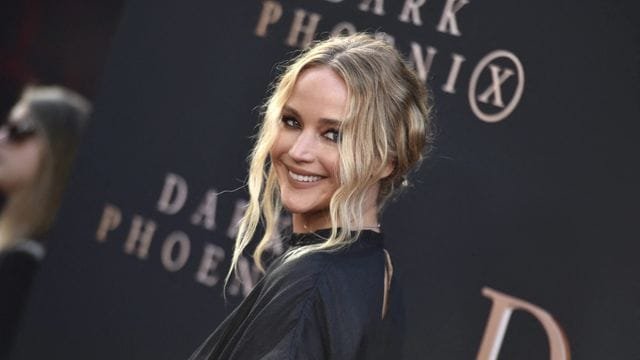 Year One, a comedy with Michael Cera and Jack Black, was the first movie he wrote that was full-length movie. It was about two hunter-gatherers named Zed and Oh who were kicked out of their village and went to the City of Sodom. He also wrote the scripts for the movie and TV show versions of Bad Teacher. In 2019, he directed his first movie, Good Boys, which starred Jacob Tremblay, Brady Noon, Keith L. Williams, Molly Gordon, Lil Rel Howery, and Midori Francis.
Also Watch:
Seth Rogen and Evan Goldberg were the producers. The movie is about a group of young boys on the verge of becoming teenagers who go on an epic quest to fix their broken drone before their parents get home. Stupnitsky and executive producer John Phillips also wrote the script together (Good Boys).
Final Words
Jennifer Lawrence is starring in No Hard Feelings, an R-rated comedy set to come out in 2023. It revolves around a Long Island no-good who is recruited by an affluent couple to mingle with their reclusive son before he goes to college. Gene Stupnitsky directed No Hard Feelings, starring Matthew Broderick, Laura Benanti, Hasan Minhaj, Scott MacArthur, and Kyle Mooney.