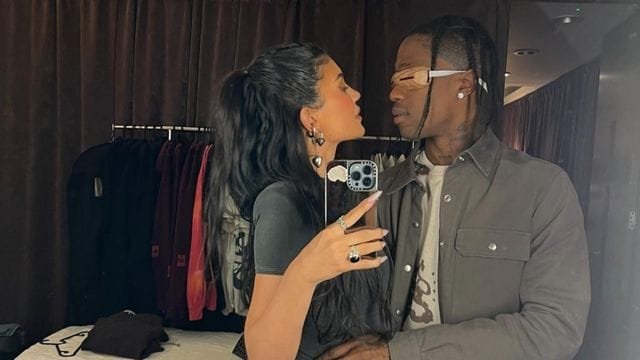 Kylie Jenner: Why Is Her Sexuality Up For Debate ?
Kylie Jenner is an American media influencer, socialite, TV Star and businesswoman. Kylie Jenner's full name was Kylie Kristen Jenner she was born on August 10, 1997 and she is from Los Angeles, California, U.S. 
Early And Career Life Of Kylie Jenner 
Kylie Jenner is the youngest of the Kardashian-Jenner siblings and half-siblings, and the daughter of Kris Jenner and Caitlyn Jenner.
 Kylie first rose to fame on the reality TV show "Keeping Up With the Kardashians," which premiered in 2007. As a child and teenager, Kylie made appearances on the show alongside her family. As she got older, she began to develop her own brand and image outside of the show.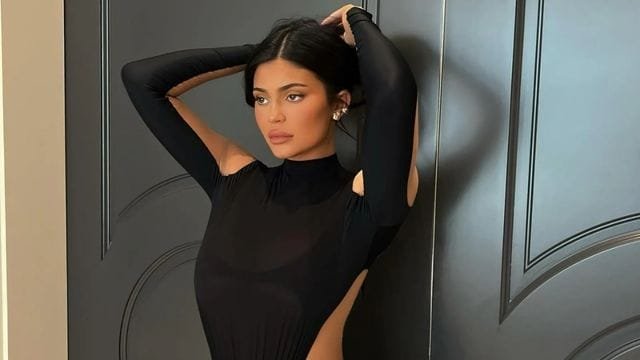 In 2012 , Jenner collaborated with the clothing brand PacSun and she was just 14 years old at that time. In 2015, Kylie launched her own cosmetics line, Kylie Cosmetics, which quickly became popular among her millions of social media followers. The brand's signature product, the Kylie Lip Kit, sold out within minutes of its initial release, and the company has since expanded to include a range of makeup products.
Kylie Jenner has become a prominent figure in popular culture, known for her fashion sense, beauty products, and social media presence. She has used her platform to promote causes like mental health awareness and social justice, and continues to be a prominent figure in the entertainment and beauty industries. 
our annual 2 for $20 lip singles SALE starts now! 💄 @HartelJessy is wearing our "partner in crime" high gloss. 🤍⁠
⁠

promo ends 2.14 at 11:59 pm pst. choose from matte liquid lipsticks, high glosses, lip blushes and lip shine lacquers. pic.twitter.com/bUxPEOfRt2

— Kylie Cosmetics (@kyliecosmetics) February 10, 2023
Kylie Jenner Open Up About Embracing Her Sexuality After Becoming A Mother 
Kylie Jenner opens up about her sexuality in an Interview that is conducted by her partner Travis Scott for Playboy. In an Interview Scott told Kylie to open up about sexuality after becoming a mother. Jenner getting embarace after giving birth to her first child. 
Kylie has been open about her relationships with men, most notably rapper Travis Scott, with whom she shares a daughter. However, her relationships with women have been the subject of much speculation and debate. She has been linked to several women over the years, including model Jordyn Woods and singer Rosalía, and has been seen engaging in what some have interpreted as flirtatious behavior with female friends on social media.
Some have argued that Kylie's sexuality is none of our business, and that we should respect her privacy and personal choices. However, others have pointed out that Kylie is a public figure with a massive following, and that her sexual identity has the potential to influence and empower her fans.
There are several reasons why Kylie's sexuality is up for debate. For one, her family's reality TV show, "Keeping Up With the Kardashians," has long been known for its sensationalist and sometimes exploitative portrayal of the family's personal lives. This has led some to question whether Kylie's public persona is an accurate reflection of her true self, or whether it is carefully curated for the sake of ratings and media attention.
Another factor is the pervasive double standard when it comes to female sexuality. Women who express interest in other women are often subject to more scrutiny and judgment than men, who are often praised for their sexual conquests. This double standard is especially pronounced in the entertainment industry, where women's bodies and sexualities are constantly objectified and commodified for the male gaze.
Despite the debate and speculation, it's ultimately up to Kylie to decide how much she wants to share with the public about her personal life and sexual identity. Whether she chooses to embrace labels like bisexual or pansexual, or simply remains private about her preferences, she has the right to live her life on her own terms.
Kylie Jenner Relationship History With Travis Scott
Kylie Jenner and Travis Scott have had an on-and-off relationship since 2017. The couple started dating in April 2017, after they were spotted together at a Coachella party. They soon became inseparable and were frequently seen together in public.
In February 2018, Kylie gave birth to their daughter, Stormi Webster. The couple briefly broke up in October 2019 but reconciled in early 2020. In April 2020, they were reportedly living together again during the COVID-19 pandemic.
In September 2021, it was reported that Kylie and Travis had broken up again, but this time, it was said to be amicable, and they were committed to co-parenting their daughter. However, in January 2022, they sparked reconciliation rumors after they were spotted together at a nightclub in Miami. Since then, they have been seen spending time together and have shared several social media posts indicating that they are back together. 
Kylie Jenner Net worth In 2023 
Kylie Jenner net worth according to current year is estimated $ 750 Millions which she earned by her career. 
Kylie has a successful cosmetics line, Kylie Cosmetics, and she also has endorsement deals with various companies. In addition, she has investments in real estate and other business ventures. These sources of income can continue to grow and contribute to her net worth.
It's also worth noting that Forbes has previously retracted its designation of Kylie as a billionaire, suggesting that her actual net worth may be lower than originally thought. However, regardless of her exact net worth, it's clear that Kylie is a very successful businesswoman and has built a substantial fortune.
Car Collections :  LaFerrari Aperta, Ferrari 488 Spider costs $285,000, a Ferrari 458 Spider worth $250,000, and a 482 Italia,
Mercedes-Benz cars, Mercedes-Maybach S600 that costs $200,000, AMG G63 worth $200,000, and the aforementioned G550.
Related : Is Ryan Murphy Gay? Why Murphy Disappointed by LGBTQ Tag?
Is Don Lemon Gay? All You Need to Know About His Sexuality!
Conclusion 
According to the article, what's most important is that we respect each other's choices and identities, and create a culture of inclusivity and acceptance for all. Kylie may be a high-profile figure, but she is also a human being with her own feelings, desires, and experiences. By treating her with compassion and understanding, we can help create a more inclusive and welcoming world for all.
I hope you find out everything you need to know about "Kylie Jenner: Why Is Her Sexuality Up For Debate ?". If you found this post helpful, please forward it to your friends and family. Don't forget to share your ideas by replying to this post. Save our http://theshahab.com/wp-admin so you can find more interesting posts.