The drama returns in 90 Day Fiancé: The Other Way, according to the first trailer released on Thursday. The new season of the successful 90 Day Fiancé spinoff comprises five new couples and a returning pair from 90 Day Fiancé: Love in Paradise, which sees Americans relocating to another nation for love rather than the other way around.
Daniele and Yohan are the returning pair. Daniele is leaving her home and career in New York to join Yohan in the Dominican Republic, despite the fact that Yohan wishes to remain in the United States. In the trailer, the two battle with their positions in the relationship, with Daniele remarking that while she pays for everything, he needs to do more chores.
In this article, we will discuss 90 Day Fiance: The Other Way Season 4 First Look, its plotline, and much more. Please read this article for all information. In addition, if this article was useful, please offer feedback. Your feedback is precious to us.
90 Day Fiancé: The Other Way Season 4 First Look
We have to say, seeing some new faces in the 90 Day world is rather refreshing. Take a look at the trailer.
90 Day Fiance: The Other Way Season 4 Release Date
Season 4 of 90 Day Fiancé: The Other Way starts on TLC in the United States on Sunday, January 29, at 8 p.m. ET/PT. The episode is planned to be released on Discovery Plus the same day (if not the following day).
We don't have an official date for when the new episodes will be published in the UK, but as soon as we learn more, we'll let you know.
Read More: Here is Everything About Outer Banks Season 4 Release Date?
90 Day Fiancé: The Other Way Season 4 Cast
As previously said, this season of The Other Way features some recognizable faces. Those who saw 90 Day Fiancé: Love in Paradise season 2 will remember Daniele and Yohan, the couple who got engaged after only six weeks of dating.
They're in the spotlight in season 4 of The Other Way. . Jen and Rishi, Kris and Jeymi, Mahmoud and Nicole, Gabe and Isabel, and Debbie and Oussama will be joining them in the upcoming season.
Read More: When Will "the Trouble With Maggie Cole Season 2 Release Date" Come Out?
90 Day Fiancé: The Other Way Season 4 Premise
TLC has been gracious enough to give a quick synopsis of what fans may expect to see with each pair this season. Take a look at the examples below:
Jen (Oklahoma) and Rishi (India): Jen passed on Rishi after meeting in a hotel lobby on a trip to India. After a month, she accepted his marriage proposal. Rishi is under a lot of pressure from his family since they want to organize an arranged marriage, and to make matters worse, they are unaware of his connection with Jen.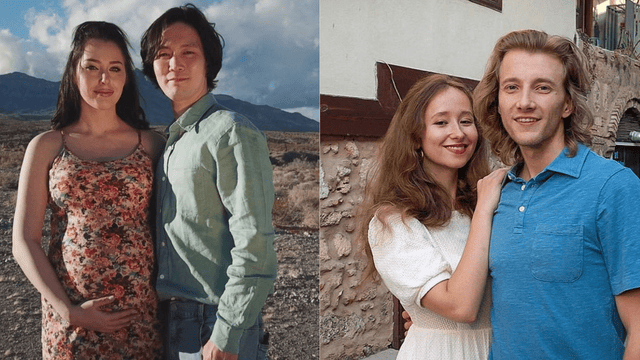 Kris (Alabama) and Jeymi (Colombia): Kris has overcome numerous obstacles in her life and has now established a solid foundation for her family in the United States. She puts everything on the line in order to relocate to Colombia and marry Jeymi, whom she has never seen in person. Their wedding is just a few days after Kris arrives in Colombia, so the time is ticking.
Nicole (California) and Mahmoud (Egypt): On the last day of a spiritual journey across Egypt, Nicole met Mahmoud at a fabric store. He proposed on the first day. Nicole returned to Egypt three weeks later to marry, not alerting her family or friends until after the event. Nicole is now ready to go all-in on her relocation to Egypt, but she is concerned that some cultural differences may be too great to overcome.
Yohan (Dominican Republic) and Daniele (New York): New from 90 Day This pair is no new to the difficulties of living separate lives in different countries. Daniele is now abandoning her home and work in New York in order to persuade Yohan to make the Dominican Republic their permanent home.
Gabe (Florida) and Isabel (Colombia): Gabe is a promising entrepreneur who travels to Colombia for business. He meets Isabel, a transsexual guy who embraces him for who he is. Their worries about acceptance become stronger as their friendship grows stronger.
Also Read: Ginny and Georgia Season 3 Expected Release Date on Netflix!
How to Stream 90 Day Fiancé: The Other Way Season 4 Online?
TLC Original series 90 Day Fiancé: The Other Way. Those who want to view new episodes as they broadcast must have a TV subscription that includes TLC. TLC is available on live streaming platforms such as Fubo TV, Sling TV, Hulu with Live TV, and YouTube TV if you do not have traditional cable/satellite television. New episodes are also available to watch on Discovery Plus.