Shaq Net Worth: How Rich Is Entrepreneur Shaquille O'Neal in 2022?
Ex-basketball player and entrepreneur Shaquille O'Neal is also a television host and product endorser. Let's discover the Shaq net worth.
Shaquille O'Neal has a net worth of $400 million as of this writing. His NBA salary was $292 million over the course of his career. His endorsements brought in well over $200 million in the same time span.
Even though he has been retired for several years, Shaq still earns roughly $60 million a year from endorsements and other commercial efforts.
Shaq Early Life
Shaquille O'Neal was born in Newark, New Jersey, on March 6, 1972. His mother was Toney. As a kid, O'Neal's father was arrested for narcotics possession.
His parents never married, and his father left soon after Shaq was born, after being released from prison. O'Neal hadn't seen his father in years. When he was 2, his mother married Army soldier Phillip Harrison.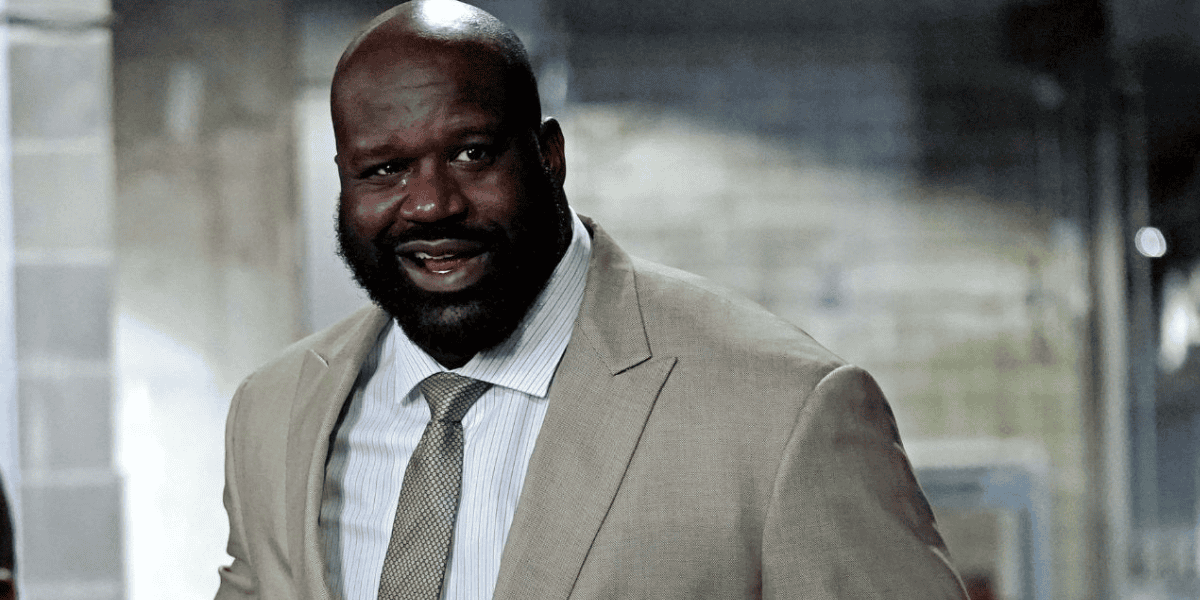 He was a sergeant. O'Neal credits the Boys and Girls Club of America with keeping him off the streets as a kid. The family moved from Newark to Germany and Texas.
Shaq gained fame as a high school basketball player. During his senior year, he led Robert G. Cole High School to the state title.
O'Neal attended Louisiana State University, where he was twice voted SEC Player of the Year and All-American. In 1991, he won the Adolph Rupp's Trophy as the NCAA's best basketball player.
Shaq as an NBA Superstar
The Magic drafted Shaq first overall in 1992. The next year, he was named NBA Rookie of the Year and an All-Star starter, a feat Michael Jordan previously accomplished in 1984. In his second season, Shaq helped the Magic reach the playoffs. Next year, the Houston Rockets defeated them.
O'Neal missed most of 1995-96 due to injury, but the Magic won the regular season. Michael Jordan and the Bulls beat O'Neal and the Magic in the conference finals.
He was on the 1996 Olympic basketball team. This team won Olympic gold. O'Neal's decision to join the Lakers during the Olympics sparked issues with his coach, teammates, and local media. Lakers offered O'Neal a $70-million, seven-year deal.
When O'Neal and Kobe Bryant played together, it was a historic combo. His first couple of seasons with the Lakers were promising, but no championship. A managerial move helped O'Neal overcome injuries and personnel changes.
Phil Jackson's arrival in 1999-2000 sparked the Lakers' long-term supremacy. O'Neal's defense improved after Jackson's challenge. Shaquille and the Lakers won two straight NBA titles after that.
The Heat acquired O'Neal in 2004. Shaq signed a $100 million, five-year agreement the following year. Despite asking for more money, he wanted another title. The Heat won their first title the following year, O'Neal's fourth.
O'Neal's NBA deal ended in 2008-2009. In his second season with the Suns, he missed the playoffs for the first time since his rookie year. He was moved after the first season for financial concerns. LeBron James played for the Cleveland Cavaliers and the Boston Celtics.
Shaq's Profile
Shaq is an incredible 7 feet 1 inch tall and wears a shoe size of 23. To a significant extent, his fame was built on the might that he possessed over his opponents. Shaq's thunderous dunks destroyed the steel backboard supports of the net on two occasions in his early NBA career.
As a result, the league decided to make the backboards stronger and more stable going forward. Known as the Black Tornado, O'Neal's "drop step" motion made him a basketball legend.
Read More:Nozaki Kun Season 2: Premiere Date, Everything You Need To Know!
Shaq's Other Media And Business Ventures
Shaq became a sensation in the early 1990s, appearing in "Blue Chips" and "Kazama" He's been in Curb Your Enthusiasm and The Parkers. Shaq Diesel, his 1993 debut, went platinum. DIESEL DJs and produces music. Shaq has also appeared in video games.
O'Neal has been on reality programs and has a podcast. Other media jobs include NBA analysts and professional wrestling.
O'Neal has been investing since the 1990s. He's also business-minded.
Papa Johns's board of directors will welcome him on March 22, 2019. Shaq's three-year deal pays him $8.25 million in salary and stock. He's also investing $840,000 to buy a 30% share in an Atlanta Papa John's.
Shaquille O'Neal acquired 1% of the Sacramento Kings for $5 million in 2013. Shaq sold his NBA club in August 2021 to promote WynnBET. He sold the Kings for $11 million.
Shaq Endorsements
Shaquille O'Neal is one of the few players who has totally embraced endorsements to the extent that he has. Because of his status as an easily recognizable celebrity, numerous businesses are interested in having him serve as a spokesperson for their brand.
Pepsi, Carnival Cruise Line, and Reebok are just a few of the high-profile brands that he is an endorser for. It would take too much space to mention all of Shaq's endorsement deals and the various commercials in which he has appeared.
Read More: Change Days Season 2: Overview, Cast, Plot | Where to Watch Season 2?
Read More: Rihanna Net Worth: Rihanna is Now a Billionaire, It's Official!