Ryan Seacrest is one of the best-known people who host TV shows today. Before he became famous as the host of American Idol in 2002, he was known for putting on shows for kids. He has also done well as an executive producer for TV shows.
Even though he has been popular for a long time, Seacrest is known for being quiet about his relationships. Read on to learn more about who he has dated in the past and who he is with now.
The Real Story Behind Ryan Seacrest's S**uality
There have been questions about Seacrest's s**uality for almost as long as his career has been going. In the early years of American Idol, judges Simon Cowell, Randy Jackson, and Ryan Seacrest often made jokes that were mean to gay people. There were constant jokes about Seacrest's s**uality, and he didn't mind taking the same kind of shots back at Cowell.
Cowell and Jackson weren't the only ones who thought something was up. Before he started dating Julianne Hough, she thought Seacrest was only interested in men. Hough told TMZ, "He's been after me since I was 18… He was nothing like me at all… I was sure he was gay."
Read More:
Some of the things that fuel the rumors about Seascrest's s**uality are criticisms of his mannerisms and style. For example, many people have noticed that Seacrest tends to get excited about fashion at red carpet events where he is working.
Also, while he was on American Idol, he said inappropriate things about Adam Lambert, who came out as gay soon after coming in second place in the show's eighth season. Seacrest also took a man from the audience and danced with him once. The rumors got even worse when he made jokes that were homophobic.
Still, these things are not the most reliable ways to tell if someone is gay or straight. Also, Seacrest has dated a lot of women for someone who was said to only be interested in men.
A day where nobody could get anything done if they tried. Happy #TakeYourDogToWorkDay, but Georgia just put in her two week notice pic.twitter.com/K6hEDmS5QM

— Ryan Seacrest (@RyanSeacrest) June 24, 2022
Seacrest's Dating History
Ryan Seacrest may be an expert at juggling a public persona with private personal life. Even so, the TV star has been linked to a fair number of women since he first came to public attention. Let's go down memory lane and remember some of Ryan Seacrest's most famous girlfriends.
Shana Wall
From 2003 to 2005, the co-host of Live with Kelly and Ryan dated the model and actress. They went to the 2005 Primetime Emmy Awards together while they were dating. In 2016, before he got back together with Taylor, Seacrest and Wall were seen out together arm in arm. This was years after they had broken up.
Teri Hatcher
In 2006, Seacrest went out on a single date with Hatcher(Instagram), where they were photographed kissing. The person who used to be on Lois & Clark later said that nothing came of it.
Jasmine Waltz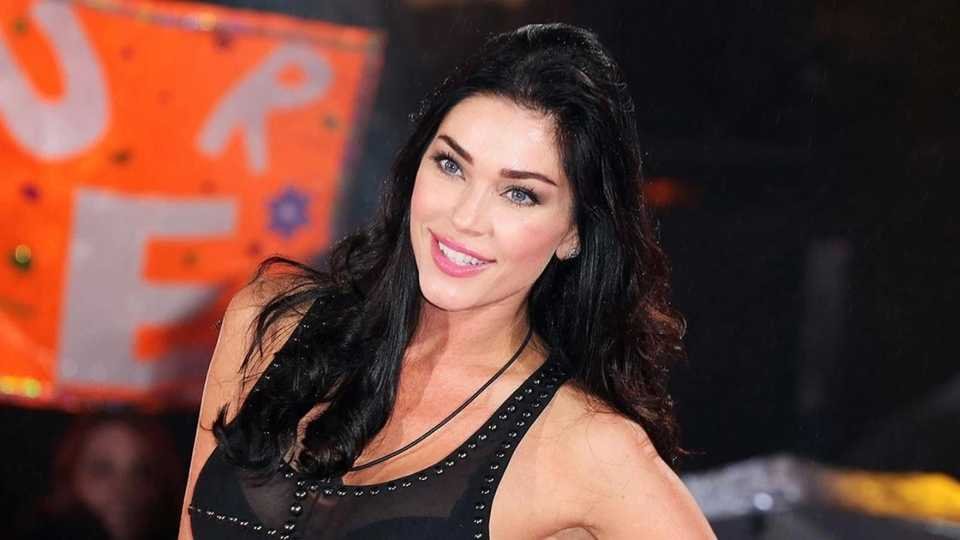 In 2009, Seacrest dated the ex-Celebrity Big Brother contestant for a short time. They even went to Paris together and held hands a lot.
Julianne Hough
From 2010 to 2013, the couple dated for three years. Hough met Brooks Laich after nine months. Hough was married to the former NHL player from 2017 until May 2020, when they said they were breaking up.
Shayna Taylor
We found out in June 2020 that after dating on and off for eight years, Seacrest had finally broken up with Taylor. A representative for the E! News correspondent told Us that Ryan and Shayna decided a long time ago to end their relationship on good terms. "They're still good friends and each other's biggest fans. They'll always remember the time they spent together as a couple."
After they broke up, the Georgian man was seen on vacation with an unknown woman in Mexico.
Renée Hall
During a break from Taylor in 2015, Seacrest was with Hall. The relationship was short and didn't last more than a few dates.
Hilary Cruz
In 2015, when he wasn't spending time with Taylor, Seacrest was linked to both Hall and Cruz(Instagram). Multiple sources told Us that the two were dating, but the relationship didn't last long, and in late 2016, he got back together with Taylor.
Aubrey Paige
Us confirmed in June 2021 that Seacrest was dating the model, whose real name is Aubrey Paige Petcosky, but said that they were "keeping their relationship very private." A year later, at the Tribeca Film Festival premiere of Jennifer Lopez's Halftime documentary, the couple made their official red carpet debut.