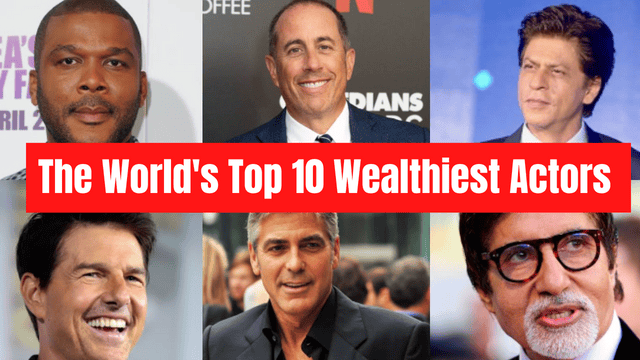 The World's Top 10 Wealthiest Actors: Here Are the Updates!
10 Wealthiest Actors: If you are successful in the glamour sector, you will have one of the highest-paying occupations in the world.
Only a few performers are on the verge of becoming millionaires. There are some actors who have made a fortune through their performing careers.
We, as fans, get to experience our favorite stars' glamour and shine, as well as their opulent lifestyles. Have you ever considered how wealthy your favorite actor is, or what his or her net worth may be?
We will present the 20 wealthiest actors in the world, along with their net worth as of 2022, in this article.
Well, there are a lot of big performers that are paid a lot of money for their job all around the world.
Let's take a look at the world's 10 wealthiest actors.
1. Jami Gertz
Jami Gertz is an actress, philanthropist, and owner of a sports franchise. She is the richest actor in the world, with a net worth of $3 billion.
Jami Gertz's net worth is mostly derived from her marriage to LA millionaire Tony Ressler, despite having a successful career on her own. She and her husband, Tony Ressler, are co-owners of the NBA's Atlanta Hawks.
They also possess a minority share in the Milwaukee Brewers and were considered for a full stake in the Los Angeles Dodgers in the past. Jami Gertz, like her husband, is well-known for her generosity. He's also received multiple awards for her philanthropy.
2. Tyler Perry
It is believed that Tyler Perry has a net worth of one billion dollars.
He was born in the United States and has worked in the performing arts, directing, writing plays, and producing.
More than 30 movies, 20 stage performances, and 8 television series are among the works he has directed and produced. Through his entertainment business, he brings in between $200 and $250 million in revenue every single year.
3. Jerome Allen Seinfeld
Jerome Allen Seinfeld, an American comedian, actor, writer, and producer, was just added to the list of the wealthiest actors in the world.
Seinfeld is a member of the Seinfeld family. He is most well-known for his role as a semi-fictionalized version of himself in the American comedy 'Seinfield,' which he co-created with Larry David in 1988. The show ran for nine seasons.
By the time the program had come to a conclusion, he was taking home $1 million for each episode. In addition, he has had guest appearances on the television programs Curb Your Enthusiasm' (which ran from 2004 to 2009) and 'Louie' (2012-2014). His net worth is 950 million USD
4. Shahrukh Khan
Actor Shah Rukh Khan hails from the city of New Delhi in India. He is referred to as "The King of Bollywood" most commonly. He has appeared in 80 Hindi films, and he has won a significant number of accolades for his efforts.
Shah Rukh Khan is the second richest actor in the world at the present time, with a net worth that is expected to be in the range of 700 million dollars in the year 2021.
5. Tom Cruise
Tom Cruise, an actor, and producer from the United States, with a net worth of $600 million. Cruise has featured in scores of huge blockbuster films over the previous three decades and is now widely regarded as one of Hollywood's biggest stars.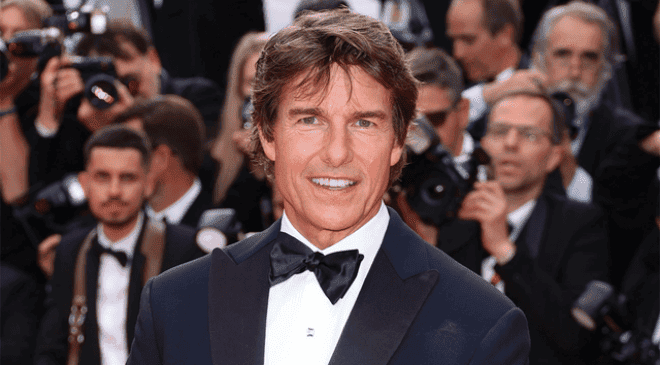 He is also one of the world's highest-paid and wealthiest celebrities. As of this writing, Tom Cruise's films have grossed $8.5 billion worldwide. Surprisingly, none of his pictures have ever made more than $1 billion. As of this writing, his highest-grossing film is "Mission: Impossible – Fallout," which grossed $800 million worldwide.
6. George Clooney
George Clooney is another American actor on the verge of becoming a millionaire.
He's a Kentucky-born actor and filmmaker who rose through the ranks of Hollywood to become one of the most famous A-listers of all time. He has won awards for his roles in the films "Syriana," "Three Kings," and "Ocean's Eleven."
Clooney also starred in "A Perfect Storm," "Men Who Stare at Goats," "The Monuments Men," and "Gravity," among other films. His net worth is 500 million USD.
7. Mel Gibson
Mel Gibson is most recognized for his action hero performances. He is an American actor, director, producer, and songwriter.
In the series 'Mad Max,' he played Max Rockatansky, and in the series Lethal Weapon,' he played Martin Riggs. He won the Academy Award for Best Director as well as Best Picture. He also directed and produced 'The Passion of the Christ,' a profoundly divisive film. His net worth is 425 million USD.
8. Adam Sandler
For the year 2022, Adam Sandler ranks as the sixth wealthiest actor. As a stand-up comedian and performer in skits, he first came to public attention when he joined the cast of "Saturday Night Live."
He made his debut in films such as "Funny People," "You Don't Mess with the Zohan," "Grown Ups," "Chuck and Larry," "50 First Dates," and hundreds of others, and received accolades for his performances in these and other films.
He is a talented actor who is able to play comedic as well as dramatic roles, and he can turn from one to the other with relative ease. His Net worth is 420 million USD.
9. Amitabh Bachchan
The 'Shahanshah of Bollywood' is how the 90s superstar is known. He is a producer, television personality, occasional backing vocalist, and former politician who has appeared in over a hundred films.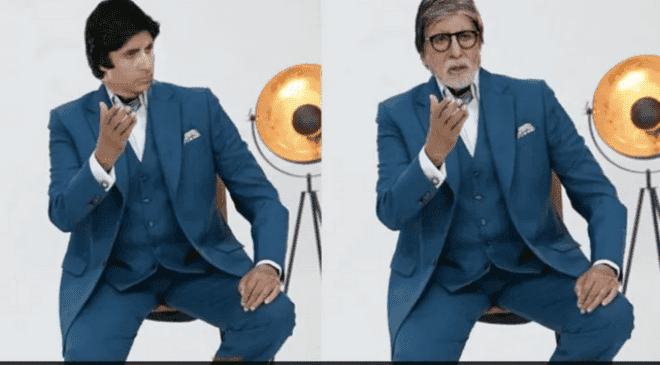 He is recognized as one of India's most important performers, best known for films like "Sholay," "Amar Akbar Anthony," "Deewar," "Kabhie Khushi Kabhie Gham," "Baghban," "Don," "Wazir," and "Pink." His net worth is 400 million USD.
10. John Joseph Nicholson
John Joseph Nicholson, better known as Jack Nicholson in the cinematic realm, is an actor and filmmaker who has worked in the entertainment industry for almost 60 years.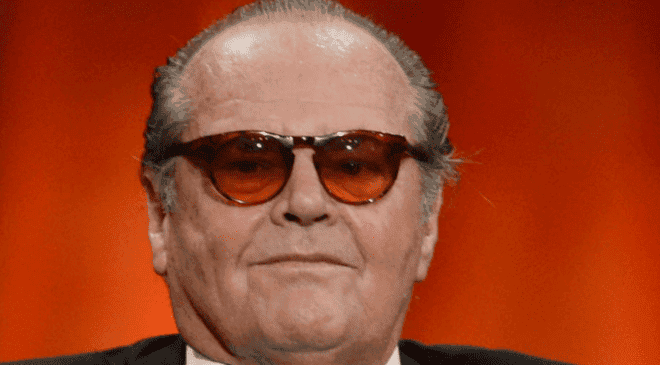 Jack Nicholson is an amazing performer who has played a broad range of roles in numerous genres. He is one of the best Hollywood actors to have ever graced the screen.
Not only has he excelled in evil parts, but he has also excelled in supporting, romantic, and heroic ones.
With his 12 nominations, he is now the most nominated male actor in the history of the Academy Awards.
'The Shining,' 'One Flew Over the Cuckoo's Nest,' As Good As It Gets, 'Chinatown,' A Few Good Men,' The Departed,' and 'Batman,' among others, are some of his most well-known films. His Net Worth is 400 million USD.