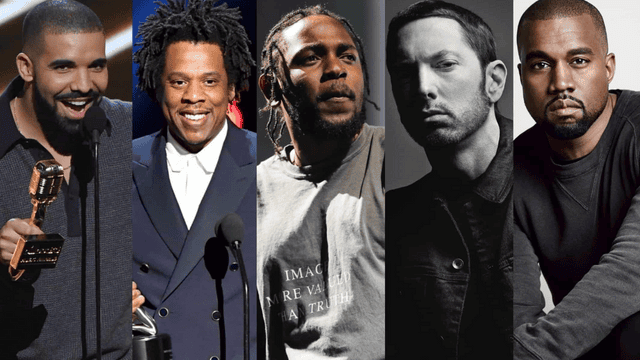 The World's 10 Richest Rappers as of 2022
10 Richest Rappers: As of 2022, these are the world's top 10 richest rappers. We'll cover them all in today's session.
Most musicians aren't just music moguls; they're also business tycoons, with assets in apparel, real estate, drinks, and other industries.
Here are some of the richest rappers as of 2022:
1. Kanye West
Kanye West is the first person on our list. West has beaten Jay-Z to the top spot on the list this year. Kanye began his career in the music industry as a producer, and he even wrote songs for some of the industry's most recognized and prominent performers, like Jay-Z. His net worth is $6.6 billion.
He opted to pursue a career in rap because he wanted to make it big in the realm of rap. In the year 2000, he began producing for artists on the American hip hop label Roc-A-Fella Records, which marked a turning point in his career. He has sold over 150 million records worldwide and has received 22 Grammy Awards.
Kanye West has a business interest in fashion and design, and he has cooperated with worldwide luxury labels such as Louis Vuitton as well as marketing his own lines. From 2014 until 2021, he was married to Kim Kardashian for seven years.
2. Jay Z
The second person who is the richest rapper as of 2022 is Jay Z.
As of this year, Jay-Z has fallen to second place on Forbes' list of the world's richest rappers. In 2019, he became a member of the exclusive club of billionaires. Jay-Z is a well-known musician with a particular style and a prominent name in the music industry.
Grammy Award-winning rapper Kanye West has become the first hip-hop millionaire, and he has won 23 Grammys. More than 50 million albums and 75 million singles have been sold under his name.
Clothing lines, drinks, and real estate are some of the businesses he has invested in. He owns a club, a casino, and a firm that makes marijuana products. Beyoncé is his wife of seven years.
3. Sean Combs / Diddy
Sean Combs, often known as Puff Daddy, P. Diddy, or just Diddy, is a man who understands how to make money. He is a successful rapper, record executive, record producer, and entrepreneur, in addition to being a successful rapper. In 2022, his net worth will be $900 million.
In his whole career, he has won three Grammy awards. Sean John has his own clothing line, and he has commercial interests in hotels, drinks, gaming platforms, and other ventures.
4. Dr. Dre
Andre Romelle Young, better known as Dr. Dre, is an American rapper, producer, and businessman. He is most known for his solo first studio album 'The Chronic,' which was released in 1992. He made more money as a producer than he did in his rap career, which was only a few million dollars. In 2022, his net worth is estimated to be $780 million.
He has fostered and produced several great acts, including Eminem and Snoop Dogg. In 2014, he sold his ownership in Beats by Dr. Dre to Apple for a staggering $3 billion.
5. Russell Simmons
Russell Simmons is a record executive and entrepreneur from the United States with a net worth of $340 million. Simmons is well-known in the music industry. He is the CEO of Rush Communications as well as the co-founder of the famed musical label "Def Jam Records."
6. Eminem
Eminem, whose actual name is Marshall Mathers, is well-known in the music industry and beloved by listeners of all races and ethnicities since he is the most well-known white rapper. His music career began in 1996, and he became a household name in 1999 thanks to Dr. Dre's guidance. It's estimated that he's worth $230 million dollars.
7. Pharrell Williams
Pharrell Williams is an American rapper who began his career in music in 1990 with the formation of The Neptunes, a production business. He has a net worth of $200 million.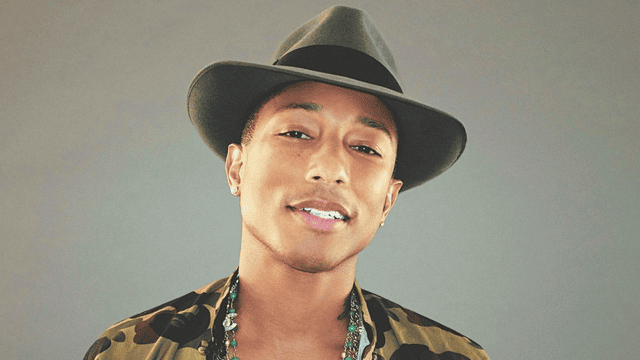 He is the lead singer of the hip hop and rock band N.E.R.D. As a record producer, Pharrell has worked with well-known musicians such as Jay-Z, Britney Spears, and Gwen Stefani. Pharrell has his own shoe line and clothes business. He creates eyewear, jewelry, and footwear for high-end brands like as Adidas and Louis Vuitton.
8. Master P
Percy Master P, Robert Miller's stage moniker, is noted for his timeless music and flair. He received $10,000 as part of the settlement when his grandpa died, which he used to purchase a record store in California. Later, his record store, "No Limit Records," served as the foundation for his own record company. He has a net worth of $200 million dollars.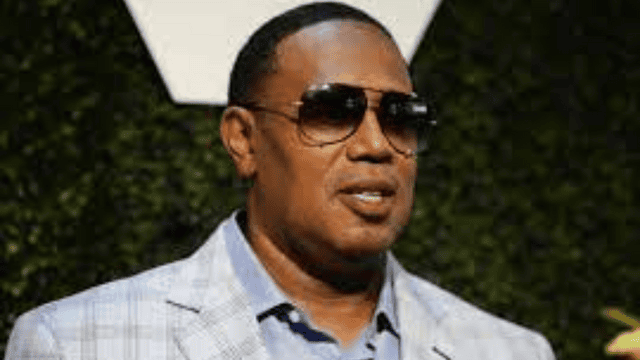 The money he made from this enterprise encouraged him to pursue acting and filmmaking. He was also a professional wrestler and basketball player. Miller has 15 studio albums to his credit and has received several honors, including "Favorite Rap/Hip-Hop Artist" at the American Music Awards.
9. Drake
A decade ago, Drake was just 24 years old when he released "Best I Ever Had," which went on to become one of the most popular songs of all time. Between $180 and $200 million, he is worth.
Drake's debut studio album, "Thank Me Later," debuted at the top of the charts in both Canada and the United States in 2010. It topped the Billboard 100, R&B/Hip Hop, and US Rap charts.
Drake owns a liquor company, a clothing business, and a sizable amount of real estate, among other things. Flying around on his own private plane, he works as a brand ambassador for the Toronto Raptors and appears in commercials for Nike and Apple, to name a few.
10. Usher
Usher Raymond IV is a businessman and musician from the United States. Millions of music fans remember him for his sweet singing voice and dance movements. He has received eight Grammy Awards for his songs and has sold over 80 million albums worldwide. Usher has a net worth of $180 million dollars.
He owns the Cleveland Cavaliers basketball franchise as well as the Tidal streaming business. He's also the co-founder of RBMG Records, a joint venture with talent manager Scooter Braun that published Canadian singer Justin Bieber's debut album.