Christian Bale Net Worth: How Did He Become the Highest-Paid Batman Actor?
Christian Bale Net Worth: Christian Charles Philip Bale is an English actor who was born on January 30, 1974. He is known for being able to play many different types of roles and for changing his appearance for each one.
He has been the main character in movies of many different types. Bale has won a number of awards, such as an Academy Award and two Golden Globes. In 2011, Time magazine named him one of the 100 most important people in the world.
In this article, we will explore the net worth of Christian Bale.
Early Life of Christian Bale
Christian Bale was born in Haverfordwest, Wales, UK, on January 30, 1974. Jenny, who worked in the circus, and David, are his parents. His mother is English, and his father was born to English parents in South Africa.
As a child, his family moved around a lot. Eventually, he started going to Bournemouth School but left when he was 16. When Bale's parents got a divorce in 1991, Bale and his father moved to Los Angeles, while his sister and mother stayed in Bournemouth.
Christian Bales's Career
Bale first appeared on camera in an ad for the fabric softener Lenor in 1982. In 1984, he made his stage debut in the play "The Nerd" with Rowan Atkinson. Two years later, he played Tsarevich Alexei Nikolaevich in the movie "Anastasia: The Mystery of Anna." This was his first role in a movie.
People's rising expectations and the fact that he became famous overnight hurt him because it was hard for him to adjust to his new star status.
With the movie "American Psycho," which came out in 2000, Bale had his dream run at the box office. He gave a heroic performance by completely changing himself to fit the needs of the role.
Bale was in a number of movies from 2006 to 2008, including "Harsh Times," "The New World," "Rescue Dawn," "In The Prestige," "I'm Not There," "Terminator Salvation," "Batman Begins," and "The Dark Knight."
The Dark Knight made more than $1 billion at movie theatres around the world, making it the fourth highest-grossing movie of that time.
"The Dark Knight Rises," the third movie in the Batman trilogy, came out in 2012 to packed theatres. With this, he became the actor who has played Batman on film for the longest.
Christian Bales's Net Worth
Christian Bale has a net worth of $120 million as of 2022.
Bale got about $9 million before the movie "Batman Begins" came out. He was reportedly given $10 million and a $20 million bonus to come back for The Dark Knight. And finally, the site says that Bale's base salary for The Dark Knight Rises is $15 million.
There are also rumors that Bale turned down a $50 million offer to play Batman again in the fourth season. But after The Dark Knight Rises, the actor was ready to move on from the part.
RELATED TOPICS:-
Christian Bales's House
Bale lives in the Los Angeles neighborhood of Brentwood. Christian paid $8.8 million in November 2017 for a large mansion in the Brentwood Park neighborhood of Los Angeles.
Christian and his wife Sibi still own the $1.765 million house in Santa Monica that they bought together in 2001. They also own an 8.5-acre ranch in another part of Brentwood that they bought for $13.5 million in 2008.
Christian Bales's Love Life
Bale got married to Sandra "Sibi" Blažić, who used to be a model, on January 29, 2000, in Las Vegas. They have a son and a daughter.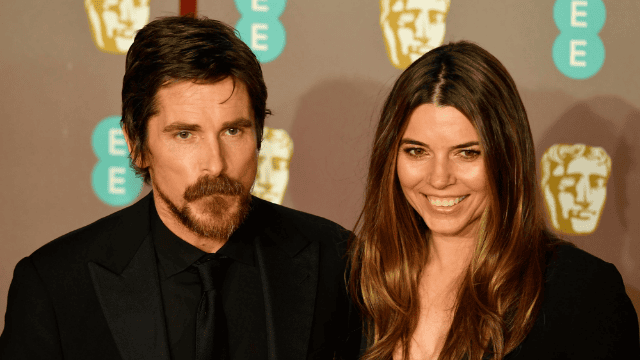 Sibi and Bale may have met when Blai worked as Winona Ryder's personal assistant. Ryder is a friend of Bale's and starred with him in Little Women. They fell quickly in love and got married in Las Vegas in January 2000. That means they have been together for 19 years, which in Hollywood is a very long time.
Christian Bales as Gorr the God Butcher
The upcoming Thor movie will be like a server before because the people who made it were able to put together a great cast. Fans are excited to see former Batman Christian Bale play the bad guy in Thor: Love and Thunder. The main character, played by Chris Hemsworth, is also back.
Bale is reportedly going to play Gorr the God Butcher, who is a bad guy. Not much is known about the role, though. Even if you don't believe it, the original comic story says that Venom, Spider-enemy, and Man have an interesting link to Gorr.
Gorr's life was hard because all of his loved ones died because of the harsh weather. But things start to happen when his prayers are answered and he gets a lot of power and decides to get even with Thor. Since the character's history is complicated, it would be hard for Bale, who is known for playing complicated characters on screen, to play the part.
Frequently Asked Questions
Who is Christian Bale's Wife?
Christian Bale is married to Sandra "Sibi" Blažić.
How old is Christian Bale?
Christian Bale is 48 years old.
Why is Christian Bale so famous?
Christian Bale is famous for his role in the Batman movie.