Senior Year Release Date: Confirmation by Netflix!
Senior Year Release Date: Alex Hardcastle's feature film directorial debut, Senior Year, is based on an original script by Andrew Knauer, Arthur Pielli, and Brandon Scott Jones.
Senior Year will be Wilson's first main part in a comedy picture since The Hustle, which she co-wrote with Anne Hathaway and premiered in 2019. Wilson finds herself in a production that is eerily similar to Drew Barrymore's Never Been Kissed as she returns to what she does best.
Here is everything we know about the Senior Year release date, cast plot, and many more.
Who Will be in the Cast of Senior Year?
Stephanie's father is played by Chris Parnell.
Stephanie Conway is played by Rebel Wilson.
Stephanie Conway as a child, played by Angourie Rice
Seth is played by Sam Richardson.
Blaine is played by Justin Hartley.
Young Blaine is played by Tyler Barnhardt.
Janet is played by Avantika.
Chris Parnell in TBA role.
TBA role for Alicia Silverstone
Yaz is played by Joshua Colley.
Lance is played by Michael Cimino.
Bri Loves, played by Jade Bender
Mr. T is played by Brandon Scott Jones.
Martha is played by Mary Holland.
Tiffany is played by Zoe Chao.
Senior Year: Plot
The film will take place between 1997 and 2017 and follows the narrative of Ruby, the most popular girl in her high school, who wakes up after a 20-year coma to discover her life has gone by.
"She's the captain of the cheerleading squad, dating the quarterback, and on her way to becoming prom queen," according to the official synopsis.
Girls aspire to be like her, and men aspire to be with her. She seemed to have it all until she collapses from the top of the cheerleading pyramid and enters a coma.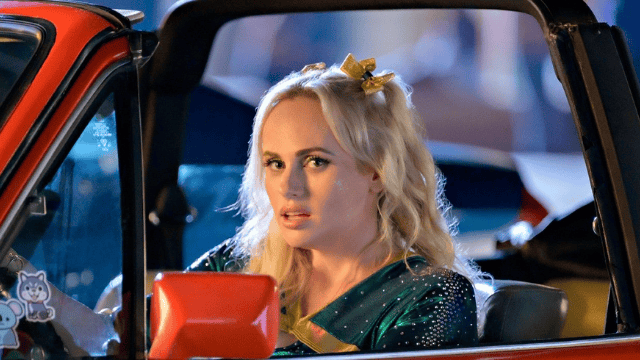 "Fast forward 20 years and Ruby is now a 37-year-old woman, having awoken from her coma. She returns to her high school and attempts to reclaim her position as the school's star. Most importantly, she is still hell-bent on being prom queen."
Rebel has also been delighting fans on Instagram with behind-the-scenes photos from the set of the film, which may have revealed a few plot points!
When Will Senior Year Be Released?
Alicia Silverstone joined the cast in June 2021. Jade Bender, Michael Cimino, Jeremy Ray Taylor, Avantika, Joshua Colley, Ana Yi Puig, Molly Brown, Zaire Adams, and Tyler Barnhardt join the cast in July 2021.
On May 24, 2021, during the COVID-19 epidemic, principal photography began in Atlanta. By July 2021, all of the filming had been done.
Netflix has set May 13, 2022, as the premiere date for the Senior Year film.
Senior Year: Trailer
Wilson provides narration about Stephanie's ideal high school life and teases all sorts of misunderstandings after she awakens from the coma in the official teaser for the film, which you can see below.
READ MORE:-
Frequently Asked Questions
Where Can I Watch Senior Year?
Senior Year is Set to be premiered on Netflix.
Who Is the Director of Senior Year?
Senior Year is Directed by Alex Hardcastle.