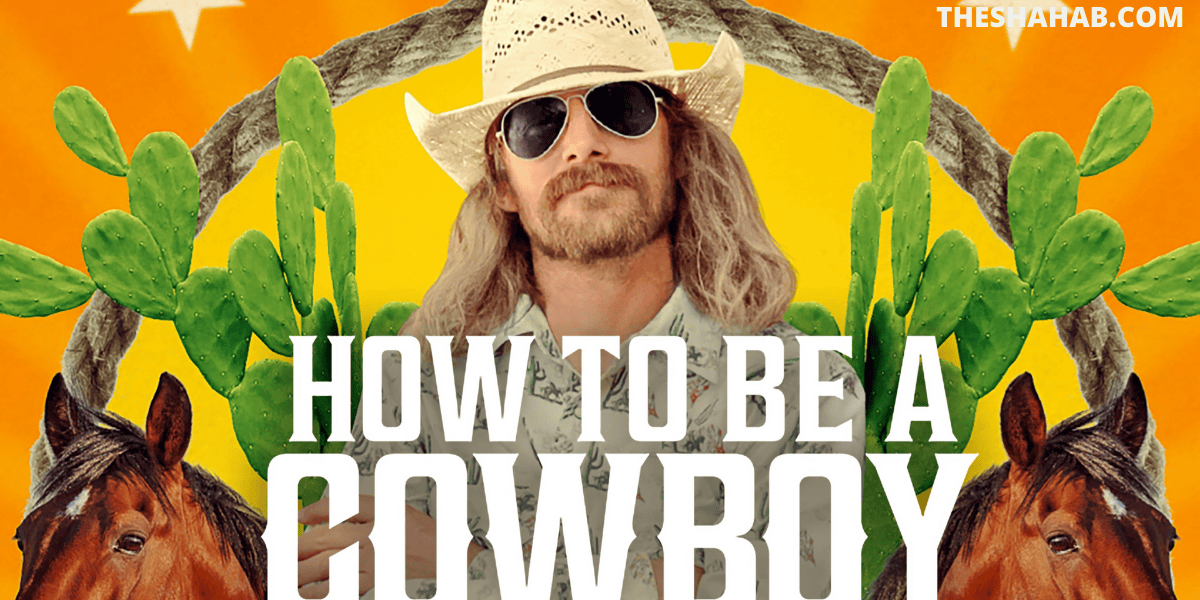 Watch Latest Update on How To Be A Cowboy
What is the first image that comes to your mind when someone says a cowboy? It is an image of a man riding on a horse with a big hat, leather boots with wooden heels, denim, and a checkered shirt. And yes, you cannot miss the style statement greeting style that starts with "Howdy!"
But have you ever wondered how to be a cowboy? Well, trust me, it is not as difficult as you might wonder. In fact, to make it even more fun and simple, recently, a series was launched on Netflix with the title, "How to Be a Cowboy."
Starring the Cowboy influencer Dale Brisby, this TV show gives you a peep into the funny rural lifestyle.
So, in this article, let us have a quick look at the golden rules shared by Brisby to become a cowboy and live a peaceful ranch life.
Golden Rules To Become A Cowboy by Brisby
The history is full of mentions of some of the notable cowboys. Known for their unique personality and attitude, a few notable mentions include Doc Scurlock, Will Rogers, Annie Oakley, and Billy The Kid. Known to have originated in Mexico, the style of the American cowboys is well-known globally.
Read also: Kamisama Kiss Season 3 Release Date, Plot, Cast & More
If you go by the typical definition of a cowboy, he is an animal herder who tends the cattle on ranches and rides on the horse's back. Though the primary role is to do the ranch work, they participate in the rodeos as well.
Brisby went a step ahead to make the world aware of the cowboy swagger using social media. But who is Brisby? He is a champion rodeo competitor and owner of the Radiator Ranch in West Texas, known for his immense love for the cowboy way. 
"The cowboy. An iconic symbol of the American West," says Dale Brisby. You must be now clear that this influencer is here to spread the word about being a perfect cowboy. Known for the YouTube series Rodeo Times, Brisby's iconic show on Netflix is one huge success.
So, here are the golden rules shared in the show by Brisby to be a cowboy:
Golden Rule 1: Learn to Look After Their Own.
It would help if you looked out for everything when you are willing to be a cowboy. Being loyal and always extending a helping hand to the mates on the ranch is important. You do not know what is packed for you shortly when you are in between herds. You should know how to look for your own, from fixing the ranch to taming the angry bull.
Golden Rule 2: Be Always Prepared for Challenges.
What kind of work does a cowboy do? Well, if you think this is just manual labor, then you have got it all wrong, mate. Being a cowboy is both physically and mentally exhausting, and trust me, you need to work hard to complete your daily to-do list while on the ranch.
Be ready for every challenge, from making the cows move in proper formation to learning to ride the bull or bronco.
Read also: Awkwafina Is Nora From Queens Season 3: What We Know So Far
Golden Rule 3: Learning Is a Persistent Process.
When this is the golden rule to adopt in your life always, learning should never stop, even if you are the best cowboy in the range. Learning the culture of styling the perfect cowboy outfit is a consistent process that you should follow to bring out the most authentic style in you.
Golden Rule 4: Do Everything That It Takes.
Living on the ranch is simple, right? Think about it once again. There are various goals that you should achieve even when you live on the ranch.
From competing with the cowboy on the nearby ranch to building relationships with them, you have hundreds of things on your plate while you live on the farm. Not just that, creating an engaging relationship with your herd and horse is truly important.
Golden Rule 5: Facing Your Fears Is Important.
Being a cowboy is not easy. You will get hurt and sometimes can get injured as well. Horse-riding and even bull-taming are all about passion, but still, you will be required to face your fear of falling or failing while learning it.
Bull riding is not a cup of tea for all and requires a lot of practice before you will succeed. Remember, you will fall but be sure to rise and shine.
Golden Rule 6: Embrace the Traditions, always.
Last but not least, to be a cowboy, you are required to embrace the tradition and keep it alive. Working at a ranch, participating in rodeos, learning to tame herd, and riding, you should be proud of all these skills you have.
Beating the unrealistic life standards of the people and living a joyful life by maintaining an open mind is all you need to be a cowboy.
How To Be A Cowboy – The Honest Review
Well, there is a lot shared on how to be a cowboy. With a perfect pitch and the classic depiction, the insight offered by Brisby will give you amazing information about all the skills required to keep the cowboy tradition alive.
Spreading the teaching to the world about learning to be a cowboy, Brisby is on the right track to using the social media platform.