The Voice has emerged as one of the highly anticipated reality shows since its release in 2011. Eber since the show was released, there were no limitations and the show continued to win the hearts of the audience. Not only this but the reality show has emerged as one of the highly skillful shows that have found some of the gems throughout the world. Other than that, the main attraction of the show is their judges. Numerous singers have come as a judge and we have loved every single one.
From Ariana Grande, Kelly Clarkson to John Legend, every judge on The Voice has had a distinguished career, and the list goes on. Every contestant and every mentor is unique so the cash each coach makes per season on NBC isn't either. Due to Shelton's long tenure as a coach on The Voice (19 seasons and counting), many people assume he makes the most money. However, this does not imply that the other coaches are paid peanuts in comparison.
How Much Do 'The Voice 2021' Judges Get Paid?
Throughout the years, various rumors about the alleged salaries of the four stars have surfaced, and now you can find them all in one place. How do you ask? we'll tell you.
Blake Shelton
The Honeybee country star has certainly built his reputation for the franchise after serving as a coach singer season since the show premiered in 2011. Team Blake has made history six times and Blake's salary of $13 million per season is a testament to his success. Gwen Stefani, Blake's wife joined the show multiple times and Blake received extra cash to play his love affair on screen. Blake earns approximately $26 million per year for his time on The Voice, which premieres two seasons per year.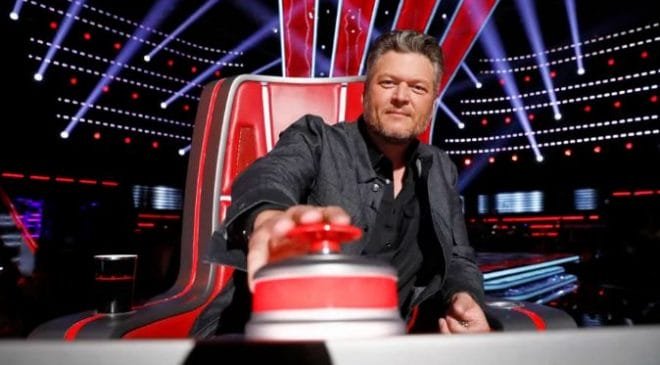 Kelly Clarkson
Kelly Clarkson, the show's newest coach, earns $14 million per season, which may come as a surprise to some viewers. The amount is said to be higher than what Shelton earns in a single season of the show.
She has eight studio albums to her credit, and she and fellow artist Jake Hoot were the show's most recent winners. The fact that Clarkson runs her own highly lauded talk show explains a lot about her high salary.
John Legend
John Legend has been an active part of the show for three years and has also won one season. Legend is expected to earn $14 million annually, the same as Clarkson.
Well-deserved, given his status as a music legend and the numerous accolades he has accrued. He's the very first EGOT victor to serve as a mentor on the show.
Ariana Grande
In March 2021, Ariana Grande posted on her Instagram account that she would be returning as a judge on The Voice for season 21. "surprise !!! I am beyond thrilled, honored, excited to be joining @kellyclarkson @johnlegend @blakeshelton next season ~ season 21 of @nbcthevoice! 🤍 @nickjonas we will miss you," she captioned her post. 
As per UK magazine, the 7 rings singer earns somewhere between $20 to $25 million for her first season, making her the highest-paid judge ever. According to a source at OK!, Ariana will receive between $20 million and $25 million to join the show, which is comparable to Kelly Clarkson's "whopping $15 million" deal when she came on board.
Blake Shelton, Adam Levine, Christina Aguilera, and Cee Lo Green served as the show's first coaches in 2011. It was revealed that Aguilera was earning about $17 million per season.
Having taken a break to concentrate on her album and tour, she had to take a pay cut to rejoin the frame in season five. After quitting the show for good, Aguilera has stated that she intends to devote her time and energy to her music.