10 best Minecraft garden designs in 2023: Minecraft players are always making amazing structures with a wide range of themes that use almost every block in the game. This includes things like trees, flowers, food, and other types of plant life. To do this, players have made a nearly endless number of different garden builds and shared them with the rest of the community.
In Minecraft, you can't just put down a few flowers and call it a day to make a garden. This process is a garden in the most basic sense, but the community has shown over and over again that there is so much more imagination that can be released.
If Minecraft fans want to make their own yard, there are a lot of plans they can use or at least look at to get ideas.
Worth-building Minecraft garden plans for versions 1.20 and above:-
1) Space Garden
Sometimes, an empty room can really help a Minecraft build in a big way. This is especially true if the work is in space itself, like this one by Iwantsandwiches, which has become a famous example. Using structures that look like radial rails, the plants are put in circles around the center of the building.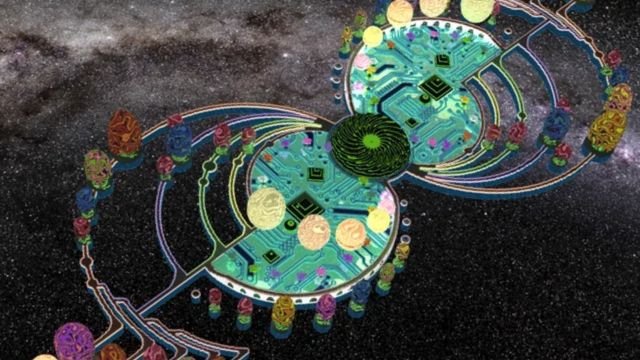 In the basic version of Minecraft 1.20+, it's not easy to build in space, but this design still has an otherworldly feel to it and might fit well in the End dimension if nothing else. If not, there are always Minecraft space mods that can be thought about.
2) Garden Lab
People who play Minecraft have often used real-world science as well as science fiction to make different builds. This includes labs on land, in the ocean, and even in the sky. No matter what, adding a yard to a science lab build is a great way to make it look better.
This design by Ianbalisy was inspired by the manga and anime Nausicaa of the Valley of the Wind. It shows exactly how important it is to keep plants alive, even in the world of the source material, which is after the end of the world. Also, there are many ways to use this style to make a build that looks more futuristic or tech-inspired.
3) Jungle Farm
In Minecraft, jungle biomes are known for having lots of plants, like bamboo shoots that grow into the sky and vines that grow down the sides of trees. But if players are ready to do some landscaping and get rid of some extra blocks, they have a great chance of making a garden in the thick vegetation.
This design by Target_Q shows that a garden can do well in a jungle even though it is surrounded by a lot of greenery. It does this by bringing in flowers and foods that are usually found in other biomes.
4) Cherry/Pink Petal Garden
Cherry blossom garden biomes and lots of plants were added to Minecraft in version 1.20. This includes not only cherry trees but also pink petal blocks, which can be put on many different kinds of dirt. This build by Frostoid makes a stronger cherry tree in the yard by combining cherry trees with pink wool and pink glazed terracotta.
But that's not all. Frostoid makes it look like pink grass is growing all over the yard by putting pink coral fan blocks in the right places. The design of the whole yard is also completed by the addition of pink candles.
5) Neoclassical Garden
Neoclassical buildings tried to bring back the look of classical designs from the ancient Mediterranean area. It has also become popular in the Minecraft community. You don't need to look any further than this design by Murk36. It has the same geometric beauty as traditional neoclassical designs.
The central building is surrounded by twisting hedges that are filled with flower planters and have a lot of trees and leaf block hedges. The grass is also put in alternate rows based on how much shade it needs, which is quite a sight from afar.