You Must View: Top10 Drama Shows That Will Probably Only Have One More Season
Good day, Readers. I hope you're all doing well. Today, I'm going to tell you about ten drama shows that will most likely only have one more season.
When a new television show premieres, first impressions are crucial in determining whether the series will be renewed or become a one-season wonder. However, viewership isn't the only thing to consider. The choice to renew or cancel a TV show is influenced by factors such as cast turnover, budget changes, and plot direction.
Fans are left to wonder if they will see some of their favorite drama shows return in the new year. Some dramas may be cancelled, but these ten are likely to be given one more season to complete their respective stories.
1. SEAL Team
This season of SEAL Team has undoubtedly hinted that the show is nearing the end of its run. Since the first season, one of the protagonists has been permanently sidelined, and the team's survival has been threatened by bureaucratic politics.
The theme of change has been prominently emphasized in Season 6, implying that SEAL Team is going to complete its final assignment in the near future.
Given that the series was already on the verge of termination before switching from CBR to Paramount+, the prospects of it lasting much longer are slim. If the series continues into Season 7, it will most likely be a goodbye season to this long-running and popular series.
Genres:  Action fiction, Military drama
2. The Witcher
The Witcher recently made waves when it was announced that fan favorite lead actor Henry Cavill would be replaced as Geralt by Liam Hemsworth for Season 5 of the series.
The fan uproar that followed this news proved that a large part of the show's success was due to Cavill's performance as The Witcher himself and his undeniable love for the franchise.
When a popular show's star departs, the odds are stacked against it, and The Witcher is no exception. This cast shift has the potential to end the series and make Season 5 the final season.
Genres: Action, Adventure, Drama, Fantasy
3. You
You has been a regular hit for Netflix since its inception, but following the explosive Season 3 conclusion, it's difficult to see how it could be matched. It certainly made one wonder if there was anything else the series could do.
Season 4 filming is under underway, with the homicidal Joe Goldberg expanding his stalking operations to Europe. Loyal fans will undoubtedly tune in to see what odd plot line You will come up with next, implying that Season 5 will be renewed. Despite its success, Season 5 may very likely be the final season because there may not be any more tale to tell.
Genres: Psychological thriller, Crime TV genre
4. Shadow And Bone
Shadow and Bone is a terrific Netflix original that opened at the top of the Netflix ratings and was an easy programme to renew. However, the show is unquestionably expensive to produce, with all of the visual effects required to make the series' fantasy components shine out.
Netflix's financial condition is not ideal right now, so shows like Shadow And Bone are certainly in jeopardy. The novel series that inspired the series was a trilogy, so one last season following the upcoming Season 2 would wrap things off nicely for Netflix while also freeing up their pockets.
Genres: Fantasy, Fiction
5. So Help Me Todd
So Help Me Todd is another another of CBS's recent new series premieres with a semi-interesting plot line in an attempt to discover another great hit series to add to their arsenal.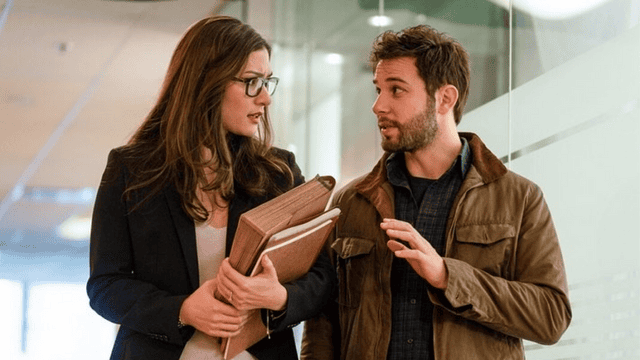 The series, about a high-end lawyer who brings her son into her practice in the hopes of giving him some direction in his life, has its own uniqueness, and the conflict between the two characters is certainly compelling enough to pique viewers' interest.
Unfortunately, that enthusiasm may not be enough. While So Help Me Todd will almost certainly receive a second season, it is unlikely that the series will continue unless the story becomes more imaginative.
Genres: Action drama 
6. Quantum Leap
Quantum Leap is a reworking of the iconic Sci-Fi series that has proven to be pretty enjoyable to watch. The cast is fantastic, and the episodes are just the right amount of fun and poignant. Unfortunately, this series' ratings are low in comparison to other shows on NBC and Peacock.
Quantum Leap has had a rocky start, with mixed reviews and a change in Showrunners during production. If Quantum Leap is fortunate enough to avoid cancellation and receive another season, the show's low ratings may prohibit it from advancing to a third season.
Genres: Science Fiction, Drama
7. NCIS: Hawai'i
NCIS: Hawai'i is the most recent NCIS spinoff, and it is clearly the underdog when compared to the other active NCIS shows, such as the original NCIS and NCIS: Los Angeles, which have durability and a well-established fanbase.
NCIS: Hawai'i has excelled at character development and single-case episodes, but it has struggled to create interesting long-term case arcs. This could jeopardise the series' survival, as a crime drama can only last so long with a'single case a week' model.
While the NCIS origin may be enough to earn another season, if they do not make this change by the conclusion of Season 3, their goodwill may run out.
Genres:  Action, Crime, Drama, Mystery 
Related Topics:-
8. CSI Vegas
CSI: Vegas was CBS's big hope for resurrecting their long-dead CSI franchise. When it first aired, the series acquired popularity thanks to returning cast members, but it has subsequently battled to find its own footing as it transitions into its own show.
CSI: Vegas has made some little headway in this area in the few episodes of Season 2 by generating some engaging stories. These plot lines will most certainly carry them into a third-season renewal, but they may not be renewed for a fourth season unless they can build another engaging plotline that draws in viewers.
Genres: Police procedural Mystery Drama
9. SkyMed
SkyMed is a Canadian show that has mastered the art of standing apart. The show's unusual premise, compelling and dramatic plotlines, and excellent acting all point to it becoming a popular smash. Unfortunately, it appears that this show is a hidden gem that is not being marketed as heavily as other shows available to stream on Paramount+.
SkyMed has not been renewed or cancelled at this time, but a second season renewal is possible. However, due to the limited promotion and consequent low viewership, the second season of SkyMed is more than likely to be the last.
Genres: Medical drama
10. Vampire Academy
This is not the first time the Vampire Academy book series has been adapted for the film. The original film adaptation of Vampire Academy was widely panned, and this TV revival has made up for many of the film's flaws.
Despite this, Peacock's Vampire Academy is struggling to distinguish itself from other comparable teen fantasy shows. If the series is renewed for a second season, it will very certainly be the final season unless the show can find a way to stand apart from the pack.
Genres: Fantasy, Supernatural, Horror
Final Words
Just because a show is cancelled doesn't mean it was a horrible show. There have been amazing shows with brilliant writing and powerful performances that were still cancelled. It could happen for a variety of reasons, including low viewership, production challenges, and even show-related controversies.