Best Gear in Far Cry 6: Far Cry 6 is a great game, and it's been two years since it came out and became very famous. It is the sixth game in the main series and the follow-up to 2018's Far Cry 5. Where it was made by Ubisoft Toronto and distributed by Ubisoft. Now, everyone wants to be good at their games, and a winner always looks for the right gear.
In Far Cry 6, where total ruin can happen quickly, it's important to have the best gear. Some threats are easy to deal with and survive if you have the right gear or skills in your toolbox. You can beat all of Castillo's forces by putting together the best tools and weapons into unique load-outs that let you use stealth, power, melee, or tank builds and give them hell. So, you're going to do that in the game.
Now we've put together some gears or builds for you that will make your game more interesting and give you a bit of an edge when you're the only one left. You always need the right gear, and once you have it, you'll be in a different zone. Now let's talk about the best gear for Far Cry 6.
Oluwa's Heart
With Oluwa's Heart, you can lower the amount of noise you make when you move. Then you can sneak up on your opponents without worrying that they will hear your footsteps.
This can be found in Libertad Crates, which are scattered all over the game world. Players can also go to Oluwa's Cave and look in one of the three chests near the altar to find this loot. Once it is found, though, it will be worth it.
Rioter Helmet
To get the Rioter Helmet MK II, you must unlock the cryptograma for #19- Sunrise Mariposa Flower and #16- El Trompo. This chest is in the city of Verdera, which is in the Madrugada area. The chest will be in the northwest area of town, on top of the sign at the gas station.
The Rioter Helmet is a part of the Armour Piercing set. It can be bought from Juan's Arms Dealers. When you wear this item with your headgear, your defense against being pierced by armor will go up. When you take too much damage, the rioter gear will give you a small boost to your defense against attacks that breakthrough protection.
Revolutionary Pants
If you have a lot of enemies around you, this is a big help. You will get a healing boost from Revolutionary Pants. These pants have the "Bounce Back" feature. When you wear these pants, your health will heal faster after you take damage.
Without clothes, you have to stay out of harm's way for 10 seconds before your health starts to come back. With the Revolutionary Pants, it will only take 5 seconds. So it's a bonus that has a lot of advantages.
But here's what you have to do to get this peace. You have to finish the last task, "The Battle of Esperanza." Also, it's part of the Leader Set, which has more gear, and if 5 seconds isn't enough to heal you, this full set will heal you right away.
Street Surgeon Helmet
After talking about how each enemy heals or hurts you, let's talk about the most important part of a survival game, which is defense. Street Surgeon Helmet, This hat gives you a chance to fight back by giving you back some of your health and keeping as much of it as you can while you fire back.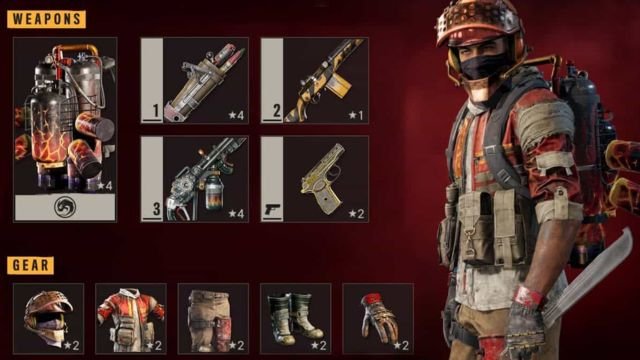 When a player wears the Street Surgeon Helmet, they have a lot more chances to make their opponents feel the heat. Juan's Arms Dealers will sell us this tool for only 500 Yaran Pesos.
Oku's Deliverance
What happens when you want to kill an enemy but you don't need to use your whole magazine? It only takes a few shots. We're talking about a skill that does a lot of damage. When it's worn, Oku's Deliverance makes it so that your weapons do more damage when you aim at a target below you.
Now, you have to go to Fort Oro to find Oku's Deliverance. It is a Triada Blessings Relics quest in Far Cry 6. Take your time getting around the fort, and make sure to check all the steps in the well where Oku's Relic is hiding. If you don't, you might miss this piece of gear.
Other games:
Wrapping
Far Cry 6, the sixth game in the main series, is a survival game where players must have the right gear to overcome challenges and survive. The best gear for Far Cry 6 includes the Rioter Helmet MK II, Oluwa's Heart, Revolutionary Pants, Oku's Deliverance, and Street Surgeon Helmet.
The Rioter Helmet is part of the Armour Piercing set and can be bought from Juan's Arms Dealers. The Revolutionary Pants provide a healing boost, while Oku's Deliverance increases damage done to enemies.
Check Out Our Website: The Shahab