All six crew members who died when two WWII-era planes crashed in midair have been identified. One of them was a former United Airlines captain who flew the single-seat P-63.
Craig Hutain, who was flying the plane that caught on fire, was confirmed to have died when a Boeing B-17 Flying Fortress and a Bell P-63 Kingcobra crashed into each other at the Wings Over Dallas air show on Saturday.
Hutain, 63, of Montgomery, Texas, said on his staff page for Tora Tora Tora Airshows, a re-enactment of Japan's attack on Pearl Harbor on December 7, 1941, that he started flying with his dad when he was 10 years old, according to the Dallas Morning News.
At the Wings Over Dallas air show, a Boeing B-17 Flying Fortress and a Bell P-63 Kingcobra crashed into each other.
1. Craig Hutain
He worked for Rocky Mountain Airways and then United Airlines after that.
Hutain told Vintage Aviation News in July, as he stood in front of a P-63F, that he had been interested in planes his whole life.
Dan Ragan was also killed in the crash. According to a social media video from a previous Wings Over Dallas event, he had served on the crashed B-17 when it was part of a Navy unit in 1955. This was reported by the Guardian, which used the video from social media.
Read More: Largest Passenger Plane: Best Largest Passenger Planes in the World!
2. Kevin Michels
Len Root, Terry Barker, and Curtis Rowe had previously been named as the remaining three crew members.
The airline said in a statement Sunday night that Root, 66, was a pilot for the company.
According to KWTX, the message read, "Our hearts are with the friends and family members of those we lost in Saturday's Wings Over Dallas airshow accident."
3. Dan Ragan
Ragan remarked that it was "beautiful" to fly on the same vintage aircraft as his brother, who piloted a B-17.
Also among the deceased was a man identified as Kevin Michels, whose name matched that of a man seen in a Facebook video describing a newly painted B-17 at a Wings Over Dallas show three years ago, the Guardian reported.
Related: Destiny 2 Crashing: How to Fix Destiny 2 Keeps Freezing on Playstation and Xbox?
One of the many new tributes reads, "You had so much passion for your work and for your relationships." It was thrilling to experience such intense affection whenever you were close by.
 4. Len Root as a pilot
The airline continued, "As an airline, we're offering support and resources to our colleagues affected by this tragedy, as well as to the family members of those who passed away. And as a community, we're grieving with them."
The Fort Worth Star-Telegram reported on Sunday that Barker, 67, was a former American Airlines pilot who had also served on the Keller, Texas, city council.
He worked for American Airlines for 36 years after retiring as a warrant officer after serving as an Army helicopter pilot, according to the news source.
5. Maj. Curtis Rowe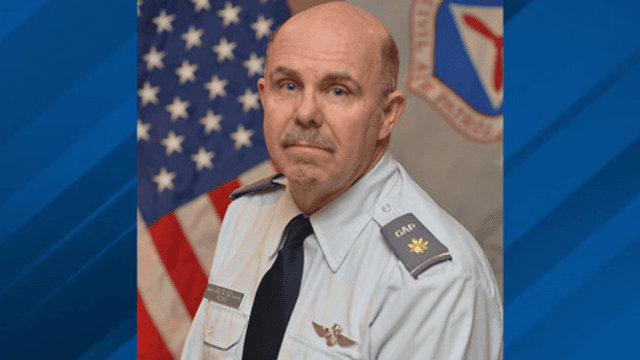 Rowe worked as a mechanic on the B-17, according to WFAA.
The National Transportation Safety Board announced on Sunday that an official investigation into the accident has begun.
"This is the start of a long process," said Michael Graham, an NTSB board member, at a press conference in Texas. "We will not rush to judgment, and the information I will provide today is preliminary."
"A preliminary accident report is expected in four to six weeks," Graham said. "However, a full investigation takes 12 to 18 months before releasing a final report." According to an NTSB official, one challenge for investigators is that the planes were not equipped with flight recorders, also known as "black boxes."
6. Terry Barker
Keller Mayor Armin Mizani told KWTX, "It's one of those communities where everybody knows everyone and so it's a tremendous loss." "Unfortunately, he passed away this past weekend, honoring the Greatest Generation, but that is who he was."
According to the report, Rowe was recognized by the Ohio Wing of the Civil Air Patrol, where he had spent more than 30 years as a major.
Col. Peter Bowden, commander of the Civil Air Patrol, said in a statement that Curt "touched the lives of thousands of his fellow Civil Air Patrol members, especially when flying cadets during hundreds of orientation flights over the course of his service."
He also frequently volunteered at the Johnson Flight Academy in Mattoon, Illinois, the source continued.