Ariana Grande secretly married her fiancé and partner of over a year, Los Angeles real estate agent Dalton Gomez, on May 15, 2021, in one of her biggest moves of her life. They got engaged just before the holidays, less than a year after they were first seen together in February.
On May 26, Grande shared the first images from their wedding, which were captured by Stefan Kohli. The images provided the public with a rare and intimate glimpse of the two together.
Ariana Grande's Early Life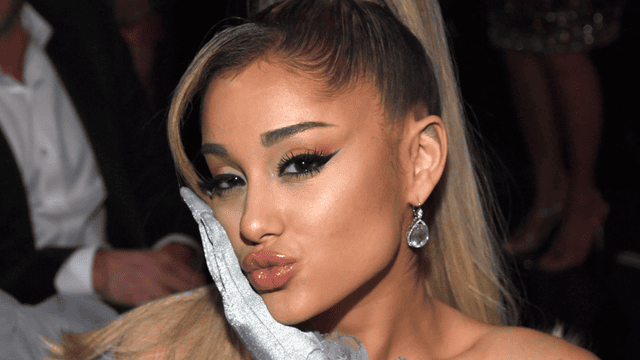 Grande was born on June 26, 1993 in Boca Raton, Florida. She started studying voice and acting in elementary school. She worked in Florida with the Little Palm Theatre for Young People and then the Fort Lauderdale Children's Theater.
She was cast in the hit Broadway musical 13, in 2008. In order to perform in the production, she dropped out of high school and began homeschooling. In 2009, she was cast as Cat Valentine on Nickelodeon's sitcom Victorious.
The final episode of the show aired on February 2, 2013. She also appeared in iCarly episodes and provided Princess Diaspro's voice for the Winx Club.
Ariana Grande's Dating History
According to usmagazine, Ariana Grande is no stranger to breakups and relationships. Grande has opened her heart to love — and loss — whether she was head over heels for Mac Miller or briefly engaged to Saturday Night Live star Pete Davidson.
After experiencing some highs and lows in her dating life, the singer finally found her happily ever after with Dalton Gomez.
Past relationships for the Victorious alum include Graham Phillips from 2008 to 2011, Janoskians singer Jai Brooks from 2012 to 2014, and The Wanted's Nathan Sykes briefly in 2013.
Related: Tom MacDonald Girlfriend: Is Nova Rockafeller Dating Tom MacDonald? 
Grande and Big Sean became close in 2014, but they split up eight months later due to competing tour schedules. At the time of the split, the Finally Famous rapper tweeted, "Just know I love u and I care for ya."
Graham Phillips
The Good Wife alum met Grande, who was 15 at the time, while both were performing on Broadway in 13: The Musical. The couple, who wrote the song "Stick Around," dated from 2008 to 2011. Despite their split, the ex-lovers reunited in July 2016 for a dinner with friends from 13.
Read More: Benny Blanco Dating: More About Benny Blanco's Rumored Partner!
Jai Brooks
Grande and the The Janoskians star began dating in August 2012 but split in October 2013, with Brooks accusing Grande of cheating on him with Nathan Sykes on Twitter. "Yes, I was dumped. Yes, it stinks "He went on a long rant. "Yes, I was abandoned for another man."
In response to those allegations, the "Bang Bang" singer accused him of threatening her with retaliation if she did not choose to be with him. "I awoke this morning in complete and total shock… I suppose I shouldn't be surprised.
Nathan Sykes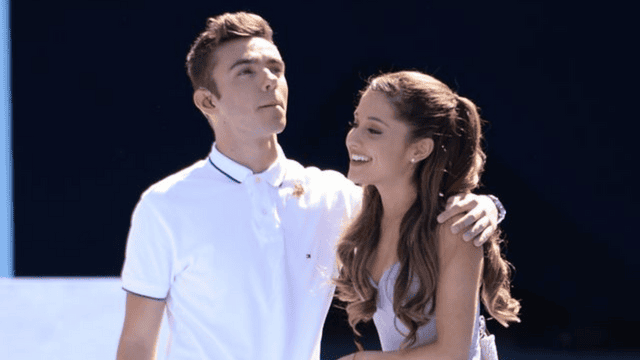 Us Weekly revealed exclusively that The Wanted singer and Grande began dating in August 2013 after they released "Almost Is Never Enough" from The Mortal Instruments: City of Bones soundtrack. Their relationship, however, was short-lived, as the couple split up in December of that year.
A source told Us at the time that the couple split because they "hardly ever saw each other," and another said, "They just weren't into it anymore." They reunited three years later, however, to collaborate on a new version of his song "Over and Over Again."
Big Sean
After months of speculation, the "Side by Side" singer confirmed her relationship with Big Sean in October 2014, calling him "one of the most amazing men in the entire world." "It's become very serious very quickly," a source told Us at the time.
Also Read: Cam Newton Dating: Who Is Jasmin Brown and What Is Its Linking With Him?
"They are far happier than they were in previous relationships." Meanwhile, Glee's Naya Rivera, who was engaged to the "I Don't F—k With You" rapper before their split in April 2014, claimed in her book, Sorry Not Sorry, that she discovered Grande at his home while she and Big Sean were still dating.
Despite their romance, Grande and the "Bounce Back" rapper ended their relationship in April 2015, eight months later.
Ricky Alvarez
Following her split from Big Sean in the summer of 2015, the backup dancer and Grande were first linked. They were also together in July of that year, when the "Love Me Harder" singer was caught on surveillance footage licking a donut in a store and saying she "hates Americans" and "hates America."
Despite telling Billboard magazine in May 2016, "I'm a very happy girl," the couple split two months later.
Dalton Gomez
In February 2020, the singer sparked dating rumours with the real estate agent after they were seen kissing on a night out with friends. According to an insider, the couple met when he was hired to help her find a home to buy before the COVID-19 pandemic hit.
She didn't confirm their relationship until May, when the pair slow danced in Grande and Justin Bieber's music video for "Stuck With U."