Unstable is a new comedy show that will be on Netflix. We've put together a guide with all the important details about the show to share with you.
In April 2022, Rob Lowe, his son John Owen Lowe, and Victor Fresco got the green light from Netflix to make a scripted comedy show called "Unstable." It came from the way Rob and John talked on social media. John is known for making fun of his dad's Instagram photos in a funny way on social media. These posts often went viral.
Tracey Pakosta, Head of Comedy at Netflix, said in a statement, "We are very excited to be working with Victor, Rob, and John Owen." Netflix was proud to take on this series. "The three of them are a great fit for our growing list of scripted comedies, thanks to how smart and funny they are."
When Will Unstable Comedy Series Be Released?
Netflix announced on February 3 that the new comedy series would be out on March 30, 2023. The first season of Unstable will have eight 30-minute episodes that will come out on Netflix at 12 a.m. PT/3 a.m. ET, as usual.
Is There Any Official Trailer For Unstable?
The official trailer for Unstable, which was released by Netflix on February 3, has the Lowes introducing the series, their characters, and their natural chemistry. The footage is not an official trailer, but throughout the dialogue between the real-life father and son, viewers will get a taste of the series' humor when it debuts in March.
Synopsis of Unstable Comedy Series
Netflix announced the official synopsis for the comedy series along with the release date and teaser. As was already said, the father-son duo on and off-screen is a case of art imitating life. Check out what you can expect from the new comedy show:
Ellis Dragon is a universally admired, eccentric, narcissist-adjacent biotech entrepreneur working to make the world a better place. He's also in emotional free-fall. His son Jackson Dragon is… none of those things. Can Jackson save Ellis and his company and salvage their estranged relationship while also doing what may actually be impossible: escaping the shadow of his larger-than-life father?
Cast: Who Will Star in Unstable Comedy Series?
When the comedy series was given the go-ahead, it was said that only Rob Lowe and John Owen Lowe would be in it. They will play the main characters of the show, who are a father and son.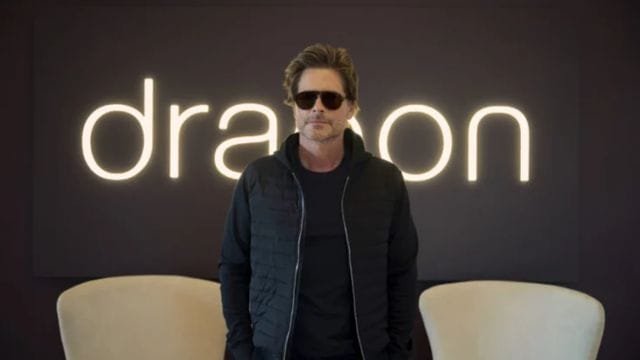 Back in June 2022, Netflix announced seven new cast members. You might know some of them.
From the Netflix press release, here is the list of actors and actresses:
| Actor/Actress | Character | Description |
| --- | --- | --- |
| Rob Lowe | Ellis Dragon | The CEO of a successful biotech company. |
| John Owen Lowe | Jackson Dragon | A socially challenged young man who goes to work for his father, Ellis. |
| Sian Clifford | Anna Bennet | The CFO of Ellis's company. She's strong, opinionated, and very loyal to her boss, Ellis. |
| Rachel Marsh | Luna Castillo | A shy and awkward biotech engineer who enjoys working with her friend and research partner, Ruby. |
| Emma Ferreira | Ruby Rosario | An outgoing and friendly biotech genius. |
| Aaron Branch | Malcolm Drummond | Malcolm is a longtime friend of Jackson and the project manager for the game-changing venture the biotech company has been working on. |
| Fred Armisen | Leslie | Leslie is Ellis's board-appointed therapist. |
| Tom Allen and JT Parr | TJ and Chaz | They are not very bright brothers and Ellis's enemies. TJ and Chaz only got their board positions because their wealthy father helped fund Ellis's company. |
How Many Episodes of Unstable Will There Be?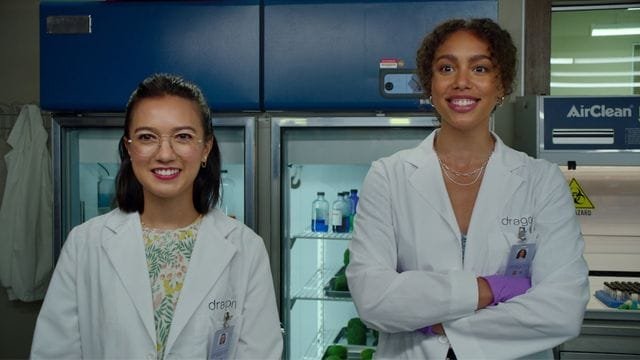 Unstable will have 8 episodes, and each one will be about 30 minutes long (which in actuality are between 23 and 26 minutes).
Also, Check Out:
Netflix Head of Comedy Tracey Pakosta Commented on Unstable:
"We are very excited to be working with Victor, Rob and John Owen. The three of them – and their wildly funny, smart sensibilities – are a perfect fit for our growing slate of scripted comedies."
Final Words
Unstable is a new comedy series from Rob Lowe, his son John Owen Lowe, and Victor Fresco, which will be released on Netflix in March. It follows Ellis Dragon, a universally admired, eccentric, narcissist-adjacent biotech entrepreneur, and his son Jackson Dragon, who is in emotional free-fall. Netflix announced seven new cast members for Unstable, including Rob Lowe, Anna Bennet, Rachel Marsh, Luna Castillo, Emma Ferreira, and Ruby Rosario.