Ginny and Georgia Season 2 Release Date: Ginny & Georgia is an American comedy-drama TV show that premiered on Netflix on February 24, 2021. It was made by Sarah Lampert. Ginny & Georgia is about a 15-year-old girl named Ginny Miller, who is "more mature than her 30-year-old mother," Georgia.
Ginny and Georgia live in a small town in New England, where Ginny's mother wants to give her and her son Austin a better life than she had. Read the full article to get all information about the Release Date of  Ginny and Georgia Season 2.
Ginny and Georgia Season 2 Renewal Status
Monday, April 19, 2021, Netflix posted a video on Twitter with the show's stars that said the second season would be coming back. "Really, we couldn't wait to tell you all because we're so excited!" In the video, Felix Mallard, who plays Marcus, says.
Brianne Howey, Diesel La Torraca, and Felix Mallard added, "This means more surprises, more dance parties in the living room, and more climbing through windows." The drama-comedy was added to Netflix in February 2021, and it quickly made it into the top 10 because it was so popular on social media.
Read More: Here is Everything About Lookism Season 2 Release Date!
Ginny and Georgia Season 2 Release Date
Ginny and Georgia season 2 will land on Netflix on 5th January 2023, it has been confirmed. Back in September 2022, the show's creator and writer, Debra J. Fisher, went on TikTok to say that season 2 had finished filming.
"What I know and can tell you is that we just finished. What does that mean then? It will take Netflix 14 weeks to dub Ginny and Georgia into all the non-English speaking languages," explained Fisher via the platform. "Until we hear from Netflix officially, that takes us to the end of the year."
Read More: Archer Season 14 Release Date: When Will New Season Available to Stream?
Ginny and Georgia Season 2 Storyline
In an interview with Seventeen in November 2021, actress Antonia Gentry talked about some of the drama that was coming up soon. "The stakes for season 2 are obviously much higher than where we left off in season 1," she said. "So, I think fans will see a lot of great tension, a lot of building up to the climax, and a few interesting characters."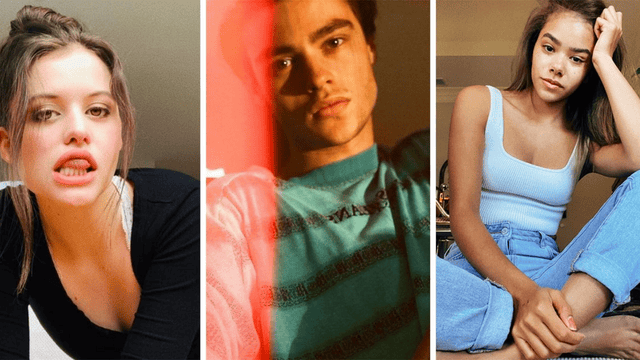 The official plot summary for season 2 was released by Netflix on December 1: "How do you live when you know your mother killed someone? Ginny will have to figure out how to do that. Ginny has to deal with the fact that her stepfather, Kenny, didn't die of natural causes. She also has to deal with the fact that her stepmother, Georgia, not only killed, but she killed to protect Ginny.
Georgia, on the other hand, would much rather forget about the past. She has a wedding to plan, after all! But Georgia's past is funny because it never stays buried for long…" Whew. Buckle up, y'all! Hope you get all the answers to your quarries about Ginny and Georgia Season 2 Release Date.
Read More: Everything We Know So Far Ruthless Season 5 Release Date!
Ginny and Georgia Season 2 Cast
Ginny & Georgia has a cast with a lot of different types of people, and we have good news: a lot of the cast is coming back for season 2. As confirmed by on-set photos shared on Instagram, series leads Antonia Gentry and Brianne Howey are definitely reprising their roles as Ginny and Georgia, respectively. Diesel La Torraca is also coming back. He plays Ginny's little brother Austin. Rest of the Cast given Below:
Diesel La Torraca as Austin Miller
Jennifer Robertson as Ellen Baker
Felix Mallard as Marcus Baker
Sara Waisglass as Maxine "Max" Baker
Scott Porter as Mayor Paul Randolph
Raymond Ablack as Joe
Is There Any Trailer For Ginny and Georgia Season 2?
There is, yes! On December 13, 2022, after a lot of waiting, Netflix finally showed the official trailer for Ginny & Georgia Season 2. At the beginning of the trailer, Ginny from the present day talks about a small flashback.
Then we see a bit of Mayor Paul Randolph and Georgia's life without Ginny, which seems to be right after she and Austin left at the end of season one. We also see Zion and Ginny talk about Georgia as father and daughter before the story gets to the point. The trailer is Given below
Ginny and Georgia Season 1 Rating
Everyone considers a program's rating while making a decision. The ratings are usually the best indicator of whether or not a show will be renewed for a second season. Your success odds improve in proportion to your rank.
The show is well-liked by its viewers, earning a 7.4/10 rating on IMDb and a 68% approval rating on Rotten Tomatoes. Hope you like this article about Ginny and Georgia Season 2 Release Date.