NHL 22: Trailer, Release Date, Early Access and Everything We Know So Far
NHL 22, the first game of the franchise is set to launch on Xbox Series X and PlayStation 5 and the gamers will witness this year's graphical enhancement in play in its first trailer that came out Tuesday by Electronic Arts.
EA Vancouver, the studio behind NHL 22, has switched to EA's Frostbite engine, which powers games such as FIFA, and Madden and as well as Battlefield and Star Wars. The majority of the NHL 22's visual enhancements are a product of this switch. 
NHL 22 Trailer And What Does It Show?
The two-minute trailer spotlights elements like 3D ice spray effects, an ice floor with lifelike depth and reflectivity, and lively illumination of the stadium. Even though these features will only be available in NHL 22's current-gen edition, the game will receive numerous visual enhancements when it launches on PlayStation 4 and Xbox One in the near future. 
If you're still haven't watched the launch trailer, click the link below to fuel a couple of minutes long excitement.
Many player models have been "completely rebuilt," according to EA Vancouver, which also claims to have made improvements to certain things as skin and eye-shading. 
NHL 22 Release Date
The NHL 22 is all ready for its launch and will be available for download on October 15th. That's the same date when NHL 22 comes out on all major consoles, such as the PS4, PS5, Xbox One, and Xbox One X/S. Unlike NHL 21, NHL 22 will not be available for the PC. This is most likely a business decision since its predecessor failed to attracted PC gamers compared to FIFA and Madden. 
NHL 22 Early Access Release Date
For a limited time, those who pre-order NHL 22 (specifically the EA Sports NHL 22 X-Factor Version) will be provided access to NHL 22 Early Access, allowing them to start playing three days before everyone else. NHL 22 Early Access will be available on October 12th, 2021.
NHL 22 will not be available for pre-order until October 11, 2021, so if you want to enjoy the open beta first, you might have to wait slightly longer. For gamers who don't wish to pre-order for NHL 22 early access before shooting a puck, it's not necessarily a bad idea as EA Vancouver often offers an open beta. Although we haven't heard anything about the open beta, so there's no point in rushing your order.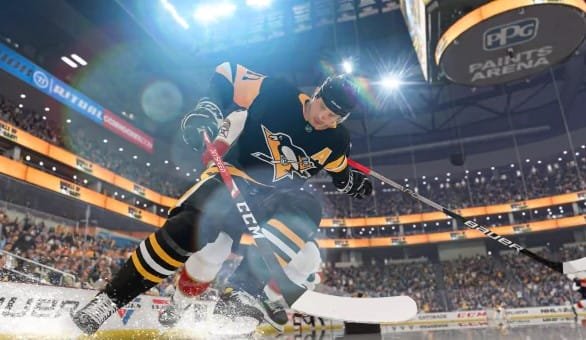 NHL 22 Open Beta Details
If you wish to enjoy the game before the actual NHL 22 launch date, then it's best that you wait for the open beta. Although neither the launch date nor the availability of the NHL 22 open beta has been confirmed, there's a chance that we might get some news in October.