President Joe Biden and Dr. Jill Biden's Relationship Timeline and Sweet History
Who is President Joe Biden ?
Joe Biden is an American politician who is the 46th and current president of the United States. Joe was born on November 20, 1942 he is from Scranton, Pennsylvania, U.S. Joe Biden's full name was Joseph Robinette Biden Jr.
Joe Biden was a member of the Democratic Party, he previously served as the 47th vice president from 2009 to 2017 under President Barack Obama, and represented Delaware in the United States Senate from 1973 to 2009.
Joe Biden completed his study from the University of Delaware before earning his law degree from Syracuse University. In 1970 he was selected for the New Castle County Council. In 1988 and 2008 Biden ran unsuccessfully for the Democratic presidential nominations.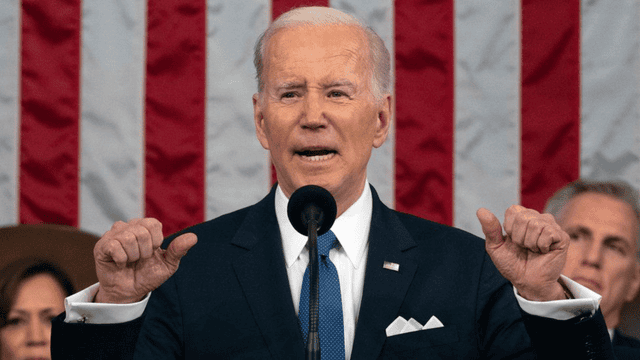 As president, Biden has addressed the COVID-19 pandemic and subsequent recession. He signed the American Rescue Plan Act, the bipartisan Infrastructure Investment and Jobs Act, the Inflation Reduction Act, and the Respect for Marriage Act, which codified protections for same-sex marriage and repealed DOMA. 
During COVID-19 pandemic Biden tested positive for COVID-19 with reportedly mild symptoms. According to the White House, he was treated with Paxlovid. He worked in isolation in the White House for five days and returned to isolation when he tested positive again on July 30. 
Who Is Dr. Jill Biden ?
Jill Biden is an American educator and the current first lady of the United States since 2021, as the wife of President Joe Biden. Jill Biden was born on June 3,1951 and he is from Hammonton, New Jersey, U.S. Jill Biden's full name was Jill Tracy Biden.
Biden has been a professor of English at Northern Virginia Community College, and is thought to be the first wife of a vice president or president to hold a paying job during her husband's tenure.
Jill Biden has a bachelor's degree in English from the University of Delaware, master's degrees in education and English from West Chester University and Villanova University. She began working at age 15, which included waitressing in Ocean City, New Jersey. 
Joe Biden and Dr. Jill Biden Relationship History and Sweet Memory 
Joe Biden and Dr. Jill Biden got in the relationship in 1975 and Joe Biden proposed to Jill Biden five times before they finally tied a knot on June 17, 1977. Both the couple welcomed their daughter  Ashley, in 1981. Jill also became the mother to Joe's two sons, Beau and Hunter, from his previous marriage.  Joseph R. Biden and his wife Dr. Jill Biden officially became the 46th President and First Lady of the United States.
But moving to the White House is just one of many milestones in their over four-decade-long relationship. From their initial blind date to President Biden's five marriage proposals to their time as Vice President and Second Lady, President Joe Biden and First Lady Dr. Jill Biden's relationship. 
Recently , The pair celebrated Joe's 80th birthday on November 20, 2022, one day after hosting their eldest granddaughter's wedding at the White House. 
Both the pair met in 1975 for Blind date that was organized by Joe's Brother. When they both are dating each other Joe was a 33-year-old senator at the time, while she was a 24-year-old college senior. After years of serving in the Senate, Joe set his eyes on the White House. With Jill and his three children by his side, he announced his candidacy for president during the 1988 election on Jun10, 1987. 
President Joe Biden's Net Worth 
Joe Biden earned $17.3 million over the four years and his estimated net worth is around $8 million he had earned $11.1 million. They raked in $4.6 million the next year, followed by $1 million in 2019 and $630,000 in 2020. Jill used their money  $7 million of it covered taxes, another $1.3 million went to charity, $180,000 paid for household staff and an estimated $80,000 went toward interest on mortgages. 
Joe Biden owned a house in Greenville, Delaware and built this 6,850-square-foot home. According to Zillow, the lot was purchased back then for $350,000 and the property is now estimated to be worth more than $1 million, though a real estate expert put that figure closer to $2 million. 
Car Collections : Bullet-Nose car, Mercedes-Benz 190SL. 
Read Also : Christian Atsu Dating History: Are Christian Atsu Single or Married?
To Republicans who want to repeal lower costs: Lots of luck in your senior year. pic.twitter.com/dG4hCqZN0s

— Joe Biden (@JoeBiden) February 8, 2023
Frequently Asked Questions 
Did Joe Biden and Jill Biden Have Kids Together ?
 Joe Biden in 1977, becoming the stepmother of Beau and Hunter, two sons from Joe Biden's first marriage. Biden and her husband also have a daughter together, Ashley Biden, born in 1981.
What is the Net Worth of Jill Biden ?
Jill Biden's Net Worth is estimated to be over $50 Million dollars. Through various revenue streams, Jill Biden earns over $10 million.