Hello, Readers. I hope you're all having a good time. The most fascinating subject I have today is "Most Visited Countries by Number of Tourists."
In 2019, the global travel and tourism industry generated $8.9 trillion. The COVID-19 epidemic has decreased that number to about a fifth of its previous size, but all indications are that tourism will continue to develop, flourish, and advance.
Here are the top nations by the Number of tourists. So stick around to the very end of the article.
1. France
It is hardly surprising that France has consistently ranked as the top tourist destination in the globe. Paris is the most well-known city in the world, and every summer, European tourists flock to the southern France coasts.
The famed Eiffel Tower in Paris, the castles of the Loire Valley, and the vineyards of Bordeaux are just a few of the attractions here for culture vultures.
Capital: Paris
Population: 67.5 million
Number of Tourists: 89 million
2. Spain
Spain is definitely one of the most visited countries in the world, thanks to its historical assets and cultural history, with white-washed cities, traditional flamenco tablaos, and centuries-old cathedrals.
When compared to the previous year, Spain saw the greatest growth in international arrivals (among the top ten most visited nations).Visit spectacular museums in Madrid's capital city, appreciate unique architecture and art in bustling Barcelona, feast on paella in Valencia, and fall in love with mediaeval Granada.
Capital: Madrid
Population: 47.33 million
Number of Tourists: 84 million
3. United States
The United States of America spans 3.79 million square miles, stretching from California in the west to New York in the east. That's a lot of territory to cover! It has been at the top of the list of most visited countries for many years.
The United States is as diverse as it is large, with vast national parks and dynamic cities that attract foreign tourists, local visitors, and business travelers alike. We propose a road trip for first-time tourists; simply rent a car and plan your route ahead of time!
The most visited cities in the United States are New York City, Los Angeles, Washington, D.C., and San Francisco. The beauty of America, though, is found in its backcountry. Yosemite and Grand Canyon National Parks are among the top national parks in the United States.
Capital: Washington
Population: 331.9 million
Number of Tourists: 79 million
4. China
The number of visitors to China has increased dramatically since it opened its doors to tourism, owing partly to a rise in worldwide commercial transactions and cultural interchange. And it doesn't appear that this will change anytime soon.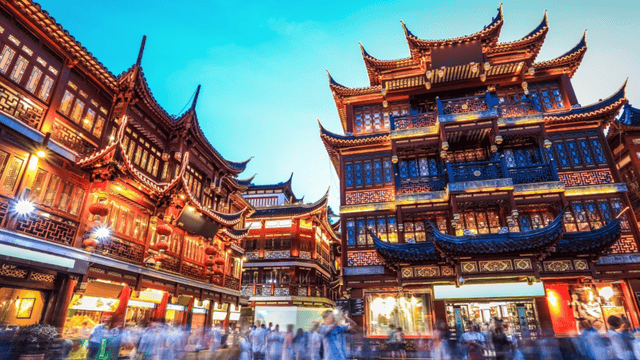 It's simple to see how China has become one of the most popular tourist destinations, with hundreds of old towns, historical attractions, and delicious food. Its renowned landmarks, ranging from the Great Wall of China to the terracotta army in Xi'an, have grown in popularity as a result of social media.
Even in the densely populated capital city of Beijing, there are numerous hidden gems brimming with local flavor and cultural heritage.
Capital: Beijing
Population: 1.412 billion
Number of Tourists: 66 million
5. Italy
The picturesque canals of Venice, the charming seaside villages of Cinque Terre, and the city of caves, Matera are all world famous. It is home to some of Europe's most stunning sites.
The country offers a different travel experience; in one day, you can drive from the Italian coast to rural olive farms to majestic mountains. Italy is one of our favorite nations in the world, and it's clear that we aren't the only ones who have succumbed for its allure. In terms of tourism trends, we believe that Italy's tourism numbers will continue to rise.
Capital: Rome
Population: 59.07 million
Number of Tourists: 65 million
6. Turkey
Turkey has risen two spots from last year to rank sixth on this list of the world's most visited countries. Turkey is an excellent destination for all types of travelers due to its extreme diversity and plenty of epic tourist attractions.
Turkey, which spans Europe and Asia, is known for its various cultures, age-old customs, and diverse landscapes. Historically, Turkey was home to distinct civilizations over the centuries, as evidenced by stunning Roman remains and Ottoman architecture.
It is now home to numerous great historical and natural attractions, ranging from the unusual cotton travertines of Pamukkale to the fanciful valleys of Cappadocia.
Its largest city, Istanbul, draws visitors from all over the world with its unique blend of East and West, old and new. Check out our selection of fun things to do in Istanbul.
Capital: Ankara
Population: 85.04 million
Number of Tourists: 51 million
Related T0pics:
7.  Mexico
Mexico remains the seventh most visited country. It's simple to see why Mexico is on this list, given that you can drive there from the United States. The number of travelers to Mexico alone exceeds the total number of visitors to the Caribbean.
The majority of these figures come from the Yucatan Peninsula, a renowned tourist destination known for its beautiful beaches, historic Mayan ruins, and lush tropical jungles.
Mexico City, with a population of 12 million people, is also a great city to visit for history and culture. Major cities such as Guanajuato and San Miguel de Allende are also popular with culture vultures interested in colonial history and Mexican traditions. Foodies flock to Oaxaca, which is regarded for having some of Mexico's best cuisine.
Capital: Mexico City
Population: 130.3 million
Number of Tourists: 45 million
8. Thailand
Thailand has long had a strong presence in the tourism industry, and it remains one of the countries with the most visitors.
Thailand, which has some of the best beaches in Southeast Asia, attracts large groups of backpackers and visitors from all over the world in pursuit of cheap food, beaches, and a party environment.
But Thailand is much more than its beaches: its temples and palaces are historical and cultural treasures. Furthermore, Thai cuisine is well known throughout the world. Rent a car and drive north; Chiang Mai has plenty to offer, from jungle trekking to white water rafting and excursions to hidden temples.
Capital: Bangkok
Population: 69.95 million
Number of Tourists: 40 million
9. Germany
Many of Germany's largest cities are tourist magnets, particularly during the holiday season, attracting people with Christmas markets, beer festivals, and summer activities. Check out this list of the greatest Christmas markets in Germany if you're considering a trip around the holidays.
Munich's Oktoberfest attracts a large proportion of annual visitors, whereas Berlin and Frankfurt primarily attract European city lovers. Renting a car in Germany allows you to explore the Rhine River, the Black Forest, and more of the country's backcountry.
Capital: Berlin
Population: 83.13 million
Number of Tourists: 40 million
10. United Kingdom
The United Kingdom fell two places this year, possibly as a result of the Brexit outcomes. Most people rarely venture outside London's cultural hub; nonetheless, the UK has a lot to offer beyond its cities.
There's England's old-world charm, Scotland's spectacular vistas, and Wales' lesser-known shoreline. The Scottish Highlands are definitely worth a road trip, and trekking in the Lake District is one of England's best experiences.
Capital: London
Population: 67.33 million
Number of Tourists: 39 million
Final Words
This article is about the Top 10 Most Visited Countries in Terms of Tourists. France is first, followed by Spain and the United States in second and third place, respectively.
I hope you find this information useful when planning your next trip. I hope you enjoyed it. If you have any suggestions for the article, please leave them in the comments area.