Legendary composer and multi-instrumentalist worked with artists such as Ray Charles, Van Morrison, Bette Midler, and more on their albums.
Gloria DeFrancesco, Joey DeFrancesco's wife as well as his manager, announced her husband's passing. Joey DeFrancesco was a well-known jazz organist, composer, and bandleader.
She stated that the person who had been the love of her life was now at peace with the angels. "At the moment, I don't have a lot of words. I would want to express my gratitude for the outpouring of love and support that has come from everywhere. Joey's affection extended to all of you. There was no indication of what caused the death. Joey DeFrancesco had reached the age of 51 at the time.
The multi-talented performer was accomplished on the trumpet, piano, saxophone, and synthesizer, but he is most remembered for being the one who popularised the usage of the Hammond B3 organ in the contemporary jazz scene.
After establishing himself as an unrivaled talent in the 1980s, DeFrancesco went on to make more than 30 recordings as a bandleader and spend time in the studio with a number of prominent performers, including Ray Charles, Van Morrison, Bette Midler, and others.
1971 marked the year of DeFrancesco's birth, which took place in a community located outside of Philadelphia. His father, the famous organist "Papa" John DeFrancesco, gave Joey a B3 organ when he was just 4 years old.
Joey is now one of the most successful organists in the world. Joey DeFrancesco had already established himself as a talented musician by the time he was a teenager and was performing in the Settlement Jazz Ensemble at the Settlement Music School in Philadelphia. He wowed listeners with his skillful playing. At the age of 17, he was given the opportunity to tour with Miles Davis.
1989 saw the release of All of Me, DeFrancesco's debut album under his own name recorded in a studio. Five of his albums were nominated for Grammy Awards, the most recent of which being his 2019 studio album titled "In the Key of the Universe." You're Driving Me Crazy is a compilation album released in 2018 that features both original songs written by DeFrancesco and covers of classic songs performed by Van Morrison. More Music, his final album, was released the previous year. Across the band's 10 original tracks, DeFrancesco performed a total of six different instruments.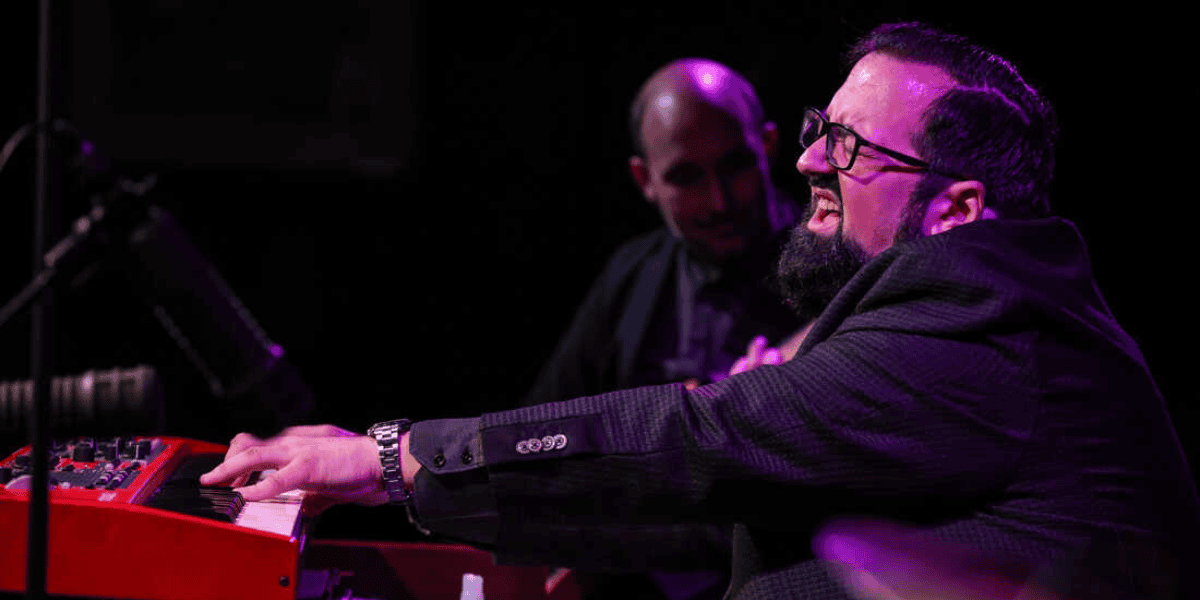 In 2019, journalist Victor L. Schermer approached DeFrancesco about the title of his album "In the Key of the Universe," noting that it had a "spiritual air about it," and he went on to say that he thought it had a spiritual air about it. DeFrancesco's response was, "This is about the path I've been moving in for the previous few years."
Read More: Jerry Allison Death: Buddy Holly's Drummer, Who Was 82, Has Passed Away!
Read More: Ryan Friedlinghaus Net Worth: What Is The Net Worth of Ryan Friedlighaus?
"To begin, listening to music is in and of itself a really spiritual experience. Your faith is going to have an impact on everything you do as you continue to develop and move forward in life. Therefore, there is an overwhelming desire to convey it through your music so that other people can connect with the same emotion when they listen to it.
Joey DeFrancesco Net Worth
At the time of his death, Joey DeFrancesco was thought to have a net worth of around $2 million. Joey was a professional jazz musician who played the organ, trumpet, and saxophone, and sang to make a career.
The musician's widespread acclaim and financial success attest to the impact of his artistic efforts.
Jazz great Joey DeFrancesco performing at College Of DuPage in 2019…DeFrancesco died Thursday at the age of 51.
WDCB joins his friends, family and many fans in mourning his passing. pic.twitter.com/bn7OlLeFNm

— WDCB Public Radio (@WDCBPublicRadio) August 26, 2022
The fact that Defrancesco secured an exclusive recording contract with Columbia Records when he was just 16 years old demonstrates that Joey was both talented and destined to become a star.
All of Me was the title of his first studio album. In the year that followed, DeFrancesco embarked on a tour with Miles Davis and his band.
When the musician was 18 years old, he first started performing live with his quartet. 22 years old at the time, he was one of the founding members of the band The Free Birds.
Read More: Joe E. Tata Death: "Beverly Hills, 90210" Peach Pit Owner Demise at 85!
Read More: Gary Gaines Death: Famed "Friday Night Lights" Coach Passes Away at 73!