Bobby Shmurda is an American rapper whose real name is Ackquille Jean Pollard. She was born on August 4, 1994. Bobby Shmurda, a rapper from Brooklyn, went to prison for six years, but he was able to keep his career going.
As soon as he got out, he went back to making hip-hop. In a recent interview with Variety, Bobby said that some of the guards turned a blind eye to the fact that he smoked weed and had oral sex while he was in jail. Read on to find out more.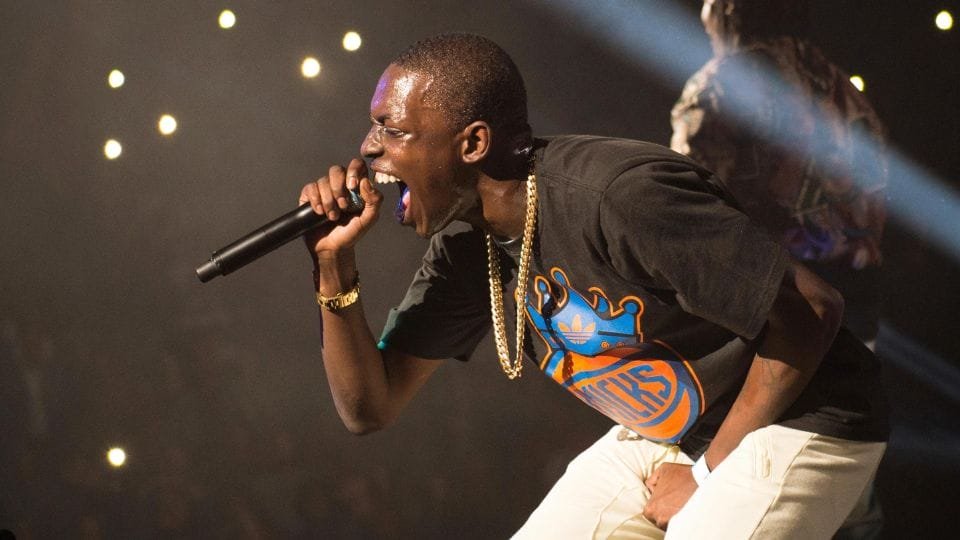 Early Life of Bobby Shmurda
Acquire Pollard was born in the Florida city of Miami. His father is from Jamaica and his mother is from the United States. After his father went to prison, his mother moved from Florida to East Flatbush. While he was living in Brooklyn, Shmurda got in trouble with the law.
Read More:
He spent fifteen months in jail for breaking his probation, and he was arrested on gun charges that were later dropped. According to the indictment against him from 2014, Shmurda was the leader of a criminal group called "GS9" that often got into fights with other criminal groups, was responsible for murders and shootings that didn't kill anyone, and sold drugs along Kings Highway to East Flatbush.
The Career of Bobby Shmurda
He initially remixed Crime Mob's "Knuck If You Buck." His song "Hot Nigga" gained him fame in 2014. It utilizes Lloyd Banks' 2012 song "Jackpot." The song and music video became popular on YouTube in April 2014.
Shmurda's "Shmoney dance" became a famous internet meme in 2014. Drake performed it when presenting the 2014 ESPY Awards.
Juicy J, French Montana, Lil' Kim, Gunplay, and T.I. freestyled over the music after its release. The song became Shmurda's debut single with Epic Records when it went viral. The song topped the Hot R&B/Hip-Hop singles list and the Billboard Hot 100.
Shmurda's Music Career
RIAA certified the song platinum. By July 2020, 649 million people had seen the YouTube video. The remix was released on September 4, 2014.
Fabolous, Chris Brown, Jadakiss, Rowdy Rebel, Busta Rhymes, and Yo Gotti performed. Junior Reid, Mavado, Popcaan, and Jah X remixed the song in August 2014. Shmurda's single "Bobby Bitch" reached 92 on the Billboard Hot 100. His debut EP was released on November 10, 2014.
Jahlil Beats was slated to create Shmurda's 2016 Epic Records album.
It was postponed since he was in prison. In February 2017, Shmurda freestyled for Meek Mill and revealed he was producing songs in prison. Shmurda appeared on 6ix9ine's "Stoopid" the next year. He recited from jail. The song peaked at #25 on the Hot 100.
Shmurda's debut gig following release was at the Rolling Loud Festival in Miami on July 23, 2021.
Shmurda's first single after getting out of prison was "No Time for Sleep (Freestyle)" Bobby Shmurda petitioned Epic Records to release him on March 27, 2022.
View this post on Instagram
Bobby Made the Killers Dance
Bobby smiled and said, "Everywhere," when asked if he had danced in jail. I made killers dance. Everyone has to dance with everyone. We'll play all kinds of music, like Spanish, pop, and Jamaican. I do everything except rock and country. I just don't like country and rock that much. Pop, R&B, Hip Hop, jazz, I like."
Shmurda also told Variety that he felt defeated at times while he was in jail. "Every time I fought with police, that's when I felt like I lost. I didn't feel defeated, but, well, I guess I was," he said. "Because I used to be on some "fuck everything" stuff when I fought the police. When I make a mistake, I want to hurt someone. Yes, I felt like a loser back then."
Bobby also agreed that jail wasn't always a bad place to be. He remembers laughing with people every now and then and smoking pot when he "ain't got nothing else to do." He also talked about his time in the psych ward when he was 16 years old. 
Read More:
"From 2nd grade through 16th, I took exams. AD/HD My West Indian mom wouldn't let them give me medications. He needs to shut up. I began using pot thereafter, which was odd but helped. When I smoke pot, I'm like this. Without pot.
Ahhh! Tasmanian. Since I was 16 or 17, I've avoided psychiatric hospitals. Because security wouldn't let me go, I set the place on fire. I couldn't leave juvenile imprisonment. Motherfuckers. When the needle came out, I stayed quiet. Sorry!
Check out our site by clicking here to learn more about upcoming movies and other things.