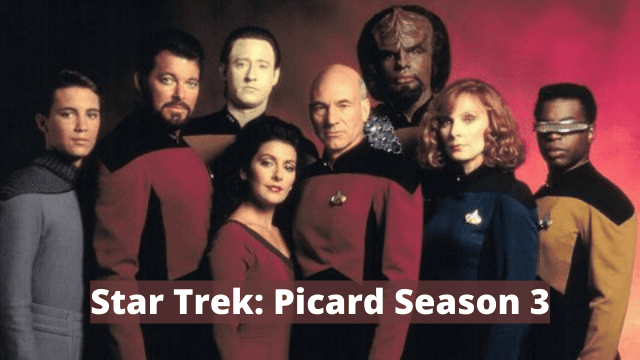 Star Trek Picard Season 3 Release Date: Which Cast Member Is Coming Back for Season 3?
Star Trek Picard Season 3 Release Date: The character Jean-Luc Picard is reunited with the previous crew of the USS Enterprise in the third and final season of the American television series Star Trek: Picard.
Terry Matalas serves as showrunner for the season, which is produced by CBS Studios in collaboration with Secret Hideout, Weed Road Pictures, and Roddenberry Entertainment.
Here is everything you want to know about Star Trek: Picard season 3.
The cast of Star Trek: Picard Season 3
Patrick Stewart as Jean-Luc Picard
Jeri Ryan as Seven of Nine
Michelle Hurd as Raffi Musiker
LeVar Burton as Geordi La Forge
Michael Dorn as Worf
Jonathan Frakes as William Riker
Gates McFadden as Beverly Crusher
Marina Sirtis as Deanna Troi
Brent Spiner
The Plot of Star Trek: Picard Season 3
Patrick Stewart teased how the Next Generation crew will return in season three in an interview with EW following the season two finale:
"We'll meet up with them, but it won't be a reunion." It's not just a get-together. Everyone has a purpose, and that's basically all I'm allowed to say because I'm really looking forward to season 3. And, of course, a lot of it will revolve around the evolution of characters we've known for a long time."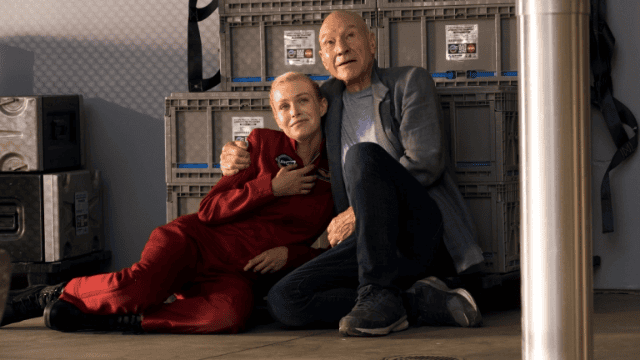 More precise plot details are still scarce; however, Stewart has hinted that season three may be the most fascinating of all:
"When I read the Season 2 finale for the first time, one of the first thoughts that sprang to me was, 'Where the hell are we going from here?' Because there looked to be a resolution.
"For a short moment, I worried, 'Oh no, are we going to finish early and the show will be gone?' We, however, did not. Season three included some of the most exciting episodes and moments of the whole series."
But what about the rest of the future? Will Patrick Stewart return as Jean-Luc after the third season? Variety asked the star the same question, to which he replied:
"Picard seemed to have concluded his statement and turned away from his colleagues.
"I think the way we conclude Season 3 is excellent. Perfect. It makes me weep just thinking about it, but it's amazing."
When will Star Trek: Picard Season 3 Be Released?
In the United States, the season is set to premiere on Paramount+ in early 2023. Each episode of Picard is broadcast on Bell Media's specialty channels CTV Sci-Fi Channel (English) and Z (French) on the same day as the Paramount+ release, before being streamed on Crave.
In over 200 countries and territories around the world, Amazon Prime Video streams the episodes within 24 hours of their premiere in the United States.
RELATED TOPICS:-
Is There a Trailer for Star Trek: Picard Season 3?
A season teaser was released on April 5, 2022, to commemorate "First Encounter Day," the fictitious event marking the first contact between humans and aliens in the Star Trek universe.
The teaser features Picard gazing at an old uniform, as well as news of the returning Next Generation, cast members, with voiceovers from those actors.
Frequently Asked Questions
Is Star Trek: Picard finished?
Goldsman revealed in February 2022 that the third season would be the final one.
How Old Is Patrick Stewart?
81 years old
Is Wesley Crusher a wanderer?
Wesley Crusher has made a comeback. Wesley is a true time traveler now.