Redo of Healer Season 2: Everything We Know So Far! Full Update!
Redo of healer, also known as Kaifuku Jutsushi no Yarinaoshi has been weel celebrated and has earned tremendous praise from all over the globe especially because of its dynamic protagonist. ]
The series had its inception on January 13th, 2021, and quickly gained enormous traction after just a few episodes following its introduction, and now its success calls for a second season. As of this writing, there have been nine volumes of the 'Kaifuku Jutsushi no Yarinaoshie since its debut in 2017. 
What is The Story of Redo of Healer?
"Healing sorcerers are powerless against the enemy if they fight by themselves". This was true until things changed. 
The plot follows the plight of Keyaru, a healing mage who was subjected to abuse and exploitation by others. The real truth, on the other hand, will prevail very quickly. Keyaru will see the true power of the healing magic and surmise that this is the dominant class in the game. Keyaru journeyed four years in the past with the help of the Philosopher Stone and her ability to heal. 
Redo of Healer is an epic tale of the healing mage who has been bestowed a chance to redo his life in the past. 
Is There Going To Be A Second Season Of Redo of Healer?
Otakus are going nuts over the Redo of Healer season 2 and all they want to know is that when's the second season is coming out. While there hasn't been any official tweet or announcement suggesting the premiere date of season 2 so the fate of the second installment still hangs in peril. 
TNK or Light novel producer company Kadokawa has yet to announce a second season of the anime. The first season of the anime concluded on March 31, 2021. Usually, the majority of anime series gets renewed for its following season by the end of the final episode, but unfortunately, Redo of Healer is not one of them. 
According to Epicstream,  Rui Tsukiyo, the author of the series shared a Twitter post. The post was originally written in Japanese but it said "If it sells, there's a possibility of a second season, so I hope that it will sell more and more."
Given the premier date of the pilot season, it appears to be too soon for a season renewal.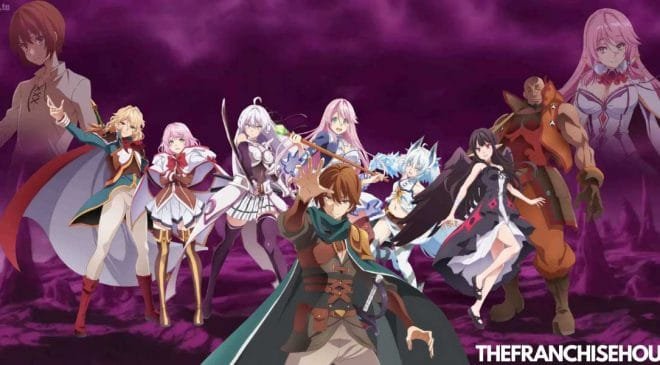 Is There Any Hope For Redo Of Healer Season 2?
Redo of Healer was well received by the audience and feedback and appreciation have been overwhelmingly positive so far. Most people find the plot of this anime series to be thought-provoking and disturbing, but others adore it. 
This anime boasts excellent reviews, and viewers praised the main character's resilience in the face of adversity. The series doesn't harbor any negativity even though, the plot revolves around a contentious issue. There is enough content for a brilliant story arc now, so fans are hoping that it will be produced soon.
It's always entertaining to see how a 'healer class,' which we assume always lags and protects and supports others while being relatively insignificant in comparison to other classes can turn the situations in their favor. Keyaru's strength was flexed to its limit. He goes back in time five years and tries to make things right. It's fun to see how Keyaru exacts his vengeance by being a super badass. We're craving for the season, are you? Tell us your take on the show.