Solapur: Two approx. 7-year-old children who were kidnapped while on a train to Latur have been rescued due to great vigilance demonstrated by the Travel Ticket Inspector (TTI) from Solapur division (South Central Railway).
On 28 September, while discharging his duty TTI Fazil Shaikh deployed on Mumbai-Latur Express found two kids travelling without tickets in AC compartment. Upon further questioning, Fazil suspected foul play and informed GRP immediately.



While enquiring the kids – scared and nervous, Fazil managed to obtain one of the boys mother's phone number and informed her about the kids. The boys, Sidharth Jadhav and Sushant Jadhav revealed that some unknown person by luring through chocolates and coconut water had brought them from Kurla in an auto-rickshaw and disappeared.
Fazil informed TheShahab.com that children were hungry and was barely speaking, after providing them food and friendly approach they disclosed the details and started crying.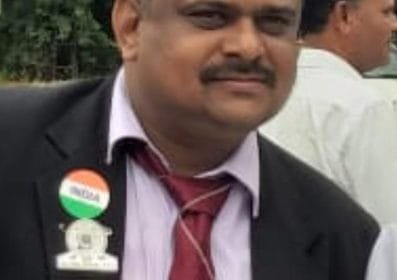 GRP Kalyan and CRPF rushed to the spot after receiving the alert and took over the children possession.
42 years old Fazil says, "During my 15 years' service, I saved dozens of absconding children, minor girls and ensured their safety." I do it as a human being, he adds further.



Senior DCM of Solapur division while lauding Fazil's humanitarian gesture said, "I am proud of my staffs that are just not discharging their duties but adding human touch to it as well".
Sr. TTI Raja Patel said that Fazil really deserves applause. "Pain of missing children cannot be explained in words and our colleague has not only rescued two children but also saved two families", says Patel.