Mumbai photojournalist Danish Siddiqui wins Pulitzer prize for series on Rohingya genocide
An exhausted Rohingya woman – drained and dejected – falls to her knees on the Bangladesh shore. In the back ground, a group of men offload their belongings after crossing into the country by boat through the Bay of Bengal, a photo taken by Mumbai-based photographer Danish Siddiqui, are among the pictures shot by a Reuters team that won the Pulitzer Prize for feature photography on Tuesday.
The pictures were shot by Siddiqui in September 2017. He was part of a team of journalists that captured images of the refugees for their series documenting the violence faced by Myanmar's minority Rohingya community and their mass exodus to Bangladesh starting from August 2017.
Siddiqui, who studied mass communications at Jamia Millia Islamia University, Delhi, started his journalism career as a news correspondent, and switched to photography in 2009. He joined Reuters in 2010 and has since photographed the destruction in Mosul, and the devastation caused by the earthquake in Nepal in 2015 among others.
Scroll down to see the photos:
Crossing the border
Mass exodus
Fight for aid
Inconsolable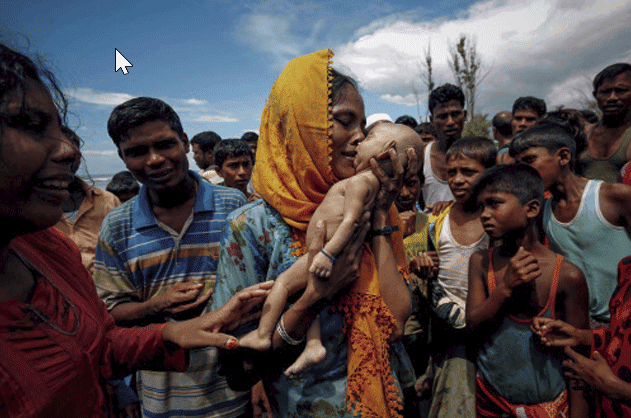 Final journey
Signs of hope
The remains